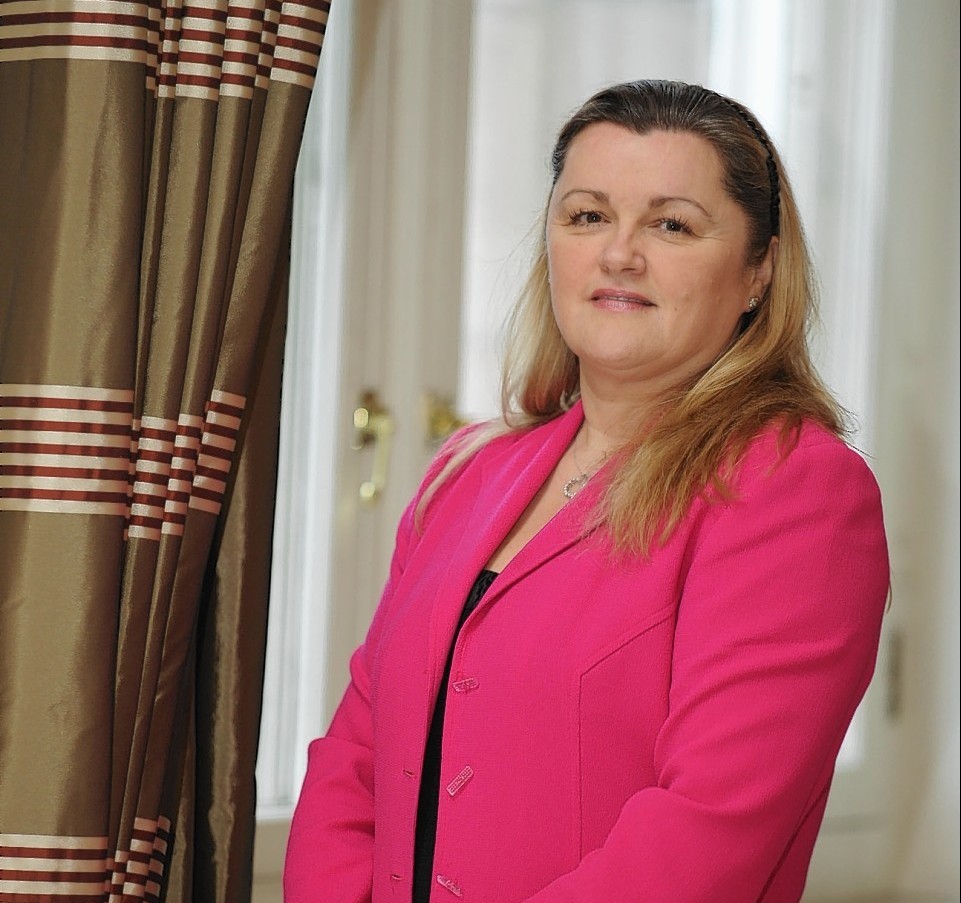 Multimillionaire Scottish businesswoman Audrey Baxter is back in sole charge of her family soup empire, it emerged yesterday.
Fochabers-based Baxters Food Group said she was back in the chief executive's role, and that Bill King had stepped down from the post earlier this year.
It gave no explanation for the change, which sees Ms Baxter take on additional duties to her existing role as executive chairman.
Mr King had been CEO since June 2009, with his appointment coming about three years after the sudden and unexplained departure of managing director Norman Souter.
Yesterday's announcement coincided with news of an overseas acquisition, as well as annual results showing the firm awarded a £2million-plus dividend to its owners and gave its top earner a £164,000 pay rise despite it struggling to make a profit.
Accounts lodged at Companies House revealed Baxters – famous around the world for its soups, sauces and jams – revealed pre-tax profits of £146,000 for the 12 months to May 31, 2014.
This was down from £1.78million the year before, although one-off charges took a chunk out of earnings and turnover rose to £160.7million from £157million previously.
Stripping out exceptional costs totalling more than £7.5million, caused by retail site closures, acquisition integration and the firm's investment in new canning technology, profits on "ordinary activities" for the latest period came in at £7.6million – a slight fall from the £7.8million reported for 2012/13.
Bosses proposed a final dividend totalling £2.014million – benefiting members of the Baxter family, including Ms Baxter.
The accounts also revealed an £899,000 pay package for Baxters' best-paid director, an increase from £735,000 last time. The individual was unnamed but is thought to be Ms Baxter, a former merchant banker and one of Scotland's richest women.
Baxters' latest international expansion has seen it acquire US business Wornick Foods for an undisclosed sum.
Ms Baxter was unavailable but a statement released on her behalf said: "This acquisition is a milestone for Baxters and will significantly enhance our presence within one of the largest markets in the world.
"Headquartered in Cincinnati, Ohio, Wornick manufactures high quality ready-to-serve foods for blue-chip customers and the US military. It operates from three sites in the US and has over 500 employees.
"This addition to the Baxters family deepens our position in the North American market, already served by Baxters Canada, and allows us to drive growth in the convenience grocery foods arena."
Baxters Canada and Wornick will be united under a new division led by chief executive Ron Davis, who previously led Wornick between 1999 and 2004. He joined Baxters as a non-executive director in 2013."