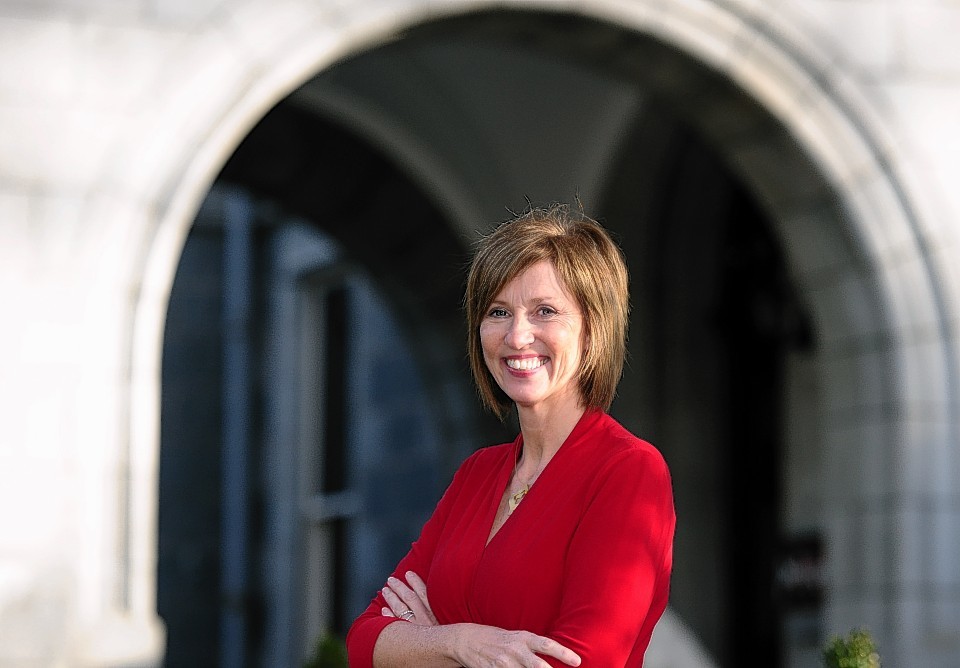 The head of the Scottish Government's Energy Jobs Taskforce has pledged to do "everything possible" to ensure skills are not lost in the current oil price crisis facing the North Sea oil and gas sector.
Lena Wilson, who is chief executive of the economic development agency Scottish Enterprise as well as chairwoman of the taskforce, insisted the group is "not a committee or a talking shop" and plans will be backed by government funding when required.
She said: "If we come up with any ideas that need funding, we will first of all look to the significant existing resources we have.
"If we come up with something that needs funded I'll be the first person to go to whichever resources we need to find that funding.
"But lets identify the things that need to be done first. And lets have evidence they will be impactful. I'd come at it from that approach rather than just picking a particular amount of money with no evidence that's what required."
Ms Wilson batted away criticism that the taskforce has so far operated secretively.
The Scottish Government has since published a complete list of the group's 27 members – which includes Andy Samuel from the Oil and Gas Authority and Malcolm Webb from Oil and Gas UK – as well as minutes from the first meeting held in Aberdeen in January.
She said: "I'm absolutely committed to transparency. There's nothing secret about this. I'm really keen that anybody who has anything to add can engage with the taskforce – we set up the webpage where we are publishing all of the minutes and the actions so that people can comment on them."
Earlier this week, taskforce member and Wood Group chief executive Bob Keiller launched a "matching service" for oil and gas workers facing redundancy to find jobs – albeit less paid – in the public sector as a direct result of the taskforce.
The group has also organised a mass event offering North Sea workers advice on redundancy, training and setting up a business on March 25 at Aberdeen Football Club.
Ms Wilson said that at the second meeting held last week, the group narrowed its focus onto six key themes that will each be led by industry leaders that are part of the group. These include groups looking at communication strategy, shared principles and values in the industry, developing a new cost culture, strong leadership as well as retaining talent and skills.
The taskforce members will meet monthly until June – at which time the group will review its efficacy.
Since being appointed, Ms Wilson estimates she devotes 40% of her time to the taskforce as part of her day job.
"I'm a very practical person. Talking about things endlessly does not interest me and the attention spans of those around the table for that is not high as well," she said.
"I'm not saying for a minute that we will save every single job. That's unrealistic. But we will do everything possible on matching, re-skilling on other continued professional development to alleviate the impact of this as much as possible.
"This is a task force – it is a force backing a range of tasks. It is not a committee, it is not a talking shop – it is about action
"There's a massive willingness to get things done.
"The level of commitment has been quite outstanding.
"I don't think I've ever seen a time where there has been a more collaborative feeling. There is unanimous agreement about what the issues are."