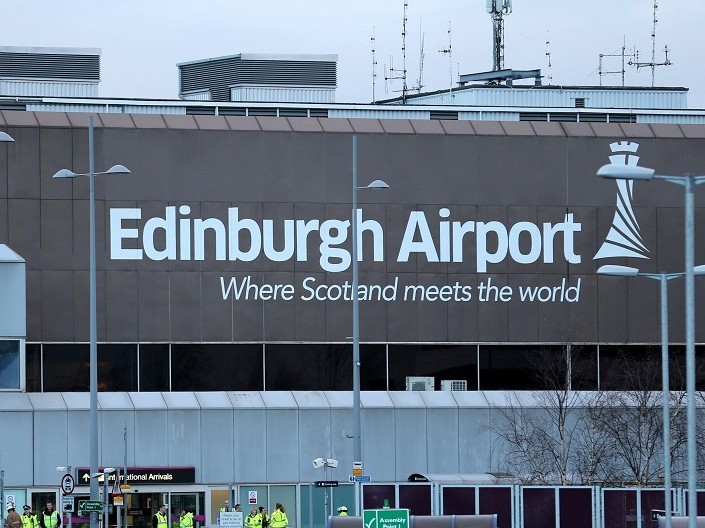 A 50% cut in air passenger taxes would deliver a £1billion boost for the Scottish economy by 2020, a new report has found – but not cutting levy will see the number of passengers coming through airports north of the border fall by 1million a year.
The report, commissioned by Edinburgh Airport, revealed that the Scottish Government's promised 50% reduction in Air Passenger Duty (APD) will create 3,800 jobs by 2020 and stimulate £200million of economic benefits each year.
The Smith Commission called for APD to be devolved to the Scottish Government.
The airport's chief executive, Gordon Dewar, has called on ministers to act now and provide a timetable for the reduction of APD, to allow airlines and the tourism industry to plan for the change.
Mr Dewar said: "We've long argued that APD is a tax on Scotland's ability to compete with European airports of or size, and our economy is footing the bill in lost jobs and lost opportunities.
"Our report shows that the economic benefit of a reduction will outweigh any lost tax revenues. It's therefore reasonable for passengers, airlines and the tourism industry to have some certainty on when this regressive tax will be reduced, and to know whether it will eventually be scrapped."
The report, produced in partnership with independent consultancy firm York Aviation, reiterates the findings of previous studies undertaken on behalf of Scotland's airports and shows that APD is a significant barrier to growth.
It also said that Scotland will lose out on one million passengers a year if APD is not reduced and cause the economy to lose up to £68million in tourism expenditure every year.
Mike Cantlay, Chairman of VisitScotland, said: "Scotland is a must-visit tourism destination and, every year, we welcome millions of visitors from all over the world.
"There is no doubt, however, that Air Passenger Duty is acting as a major deterrent to many potential visitors. Few other EU countries levy APD, so this places Scottish tourism at a competitive disadvantage."