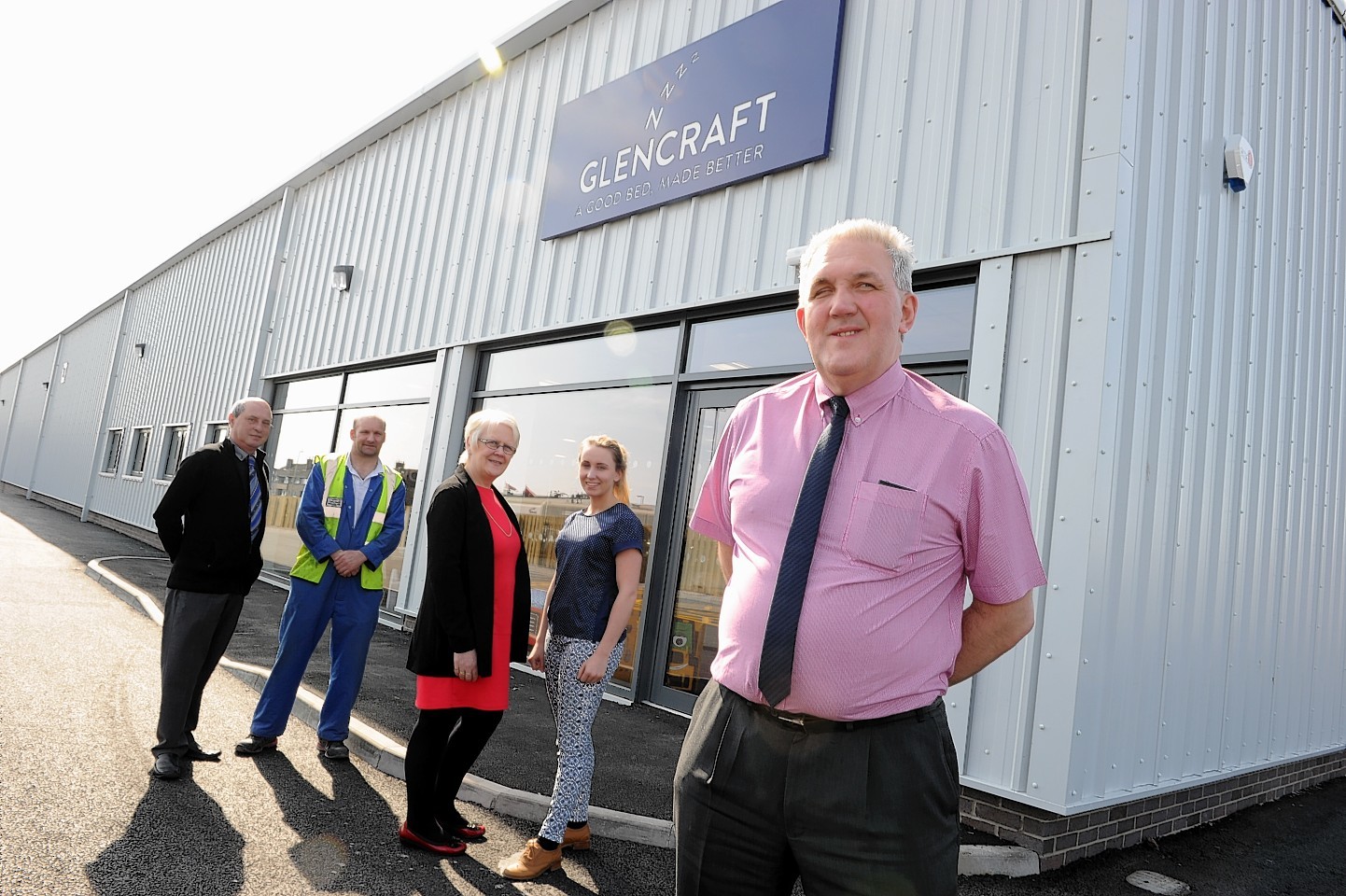 An Aberdeen-based social enterprise that makes mattresses and beds is targeting growth after full production got under way at its new factory and showroom this week.
Glencraft, which looked like going out of existence five years ago, moved into the new base between Whitemyres Avenue and the Lang Stracht this month, after more than 40 years at its old site on Wellington Road.
The contrast with the old facility is stark.
Glencraft chairman Duncan Skinner compared the old haunt, which was on two levels, to a dark little "rabbit warren" full of alcoves and said it needed serious investment.
The new facility, on the other hand, "is built for mattress making", with everything on one level and an open plan office to improve communication.
It will help Glencraft increase the number of mattresses it produces by 4,000 a year to 12,000, and hire more staff.
Glencraft currently employs 46 staff, 37 of whom are disabled or visually impaired.
Newly-appointed managing director Graham McWilliam said the existing employees had "some reservations" about the move, mainly because of the length of time many of them had worked at the previous base.
Some have got more than 30 years at Glencraft under their belts.
Mr McWilliam said: "That uncertainty or change does bring concern but we've managed to allay those fears."
The company has taken steps to make sure staff can get to the facility safely, doing a number of "dummy runs" and ensuring that faulty road crossings were fixed.
Inside the factory, designated walkways have been marked out and handrails will soon be installed.
Initial feedback from staff about their new surrounds has been "really positive", Mr McWilliam added.
Customers, meanwhile, can see the production process from the showroom, and are similarly impressed with the new digs.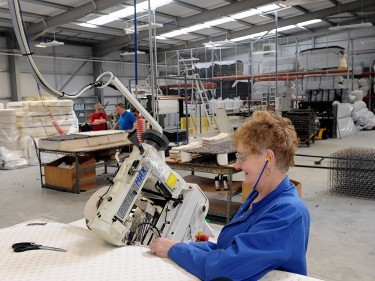 The next step is to get more of them though the doors.
"We are just about breaking even, but we want to kick on from there," said Mr Skinner, a former chief financial officer at oil giant Wood Group PSN.
The company is aiming to increase its turnover from £1.3million to about £2million over the next couple of years.
With national retailers showing an interest in its products, that target could be met quickly.
A-near-full range of Glencraft mattresses are now on sale on Argos' website following a recently-inked deal with the catalogue giant.
The company is also in talks over a similar deal with another national outlet.
Mr Skinner said there is a doubt as to whether such deals could create a large order backlog and put a strain on production.
"We'll deal with that when we have to," he said. "If we get very busy it could present interesting logistical problems, but it's a good problem to have."
Now that the move has been completed, the next landmark on the calendar is the fifth anniversary of the company's resurrection.
Glencraft, founded in the 1840s, closed after the council pulled the plug on a subsidy in late 2009, putting more than 40 staff out of work.
But Mr Skinner intervened, repackaging Glencraft as a social enterprise and launching it on April 19, 2010.
The company then received a helping hand from the Peter Vardy car dealership, which has bought the Wellington Road site.
Vardy built the shell of the new warehouse and handed a 10-year lease on the building to Glencraft.
The facility is nestled among a throng of car dealerships and other businesses, which Glencraft hopes will lead to increased footfall.
But for now, it's "just nice to hear the machines going again," Mr McWilliam said.