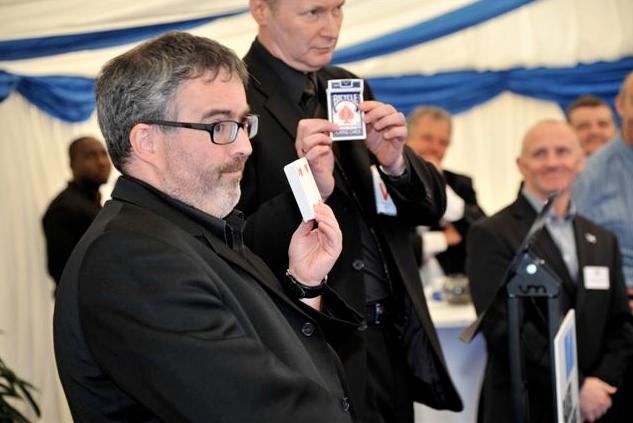 Magicians from Aberdeen training firm Fifth Dimension will show budding entrepreneurs how to conjure up the perfect business pitch at an event in Aberdeen this month.
The company has been delivering magically enhanced presentations and training at high profile corporate events around the world for more than 15 years.
It describes it's techniques as being "like brainwashing, only funnier."
The firm's April 28 workshop at The Hub in Aberdeen's Energy Park in Bridge of Don is the first of two events which north-east business support organisation Elevator is staging during the fifth annual North East Business Week, which runs from April 27 to May 1, and aims to highlight how change can drive growth.
As well as providing a platform for networking, the Fifth Dimension workshop will also give people the chance to win £1,000 by creating their own video pitches.
At Elevator's second event on April 30, Professor Les Charm of Babson College in Massachusetts in the US will deliver a transatlantic video presentation about private enterprises.
Aberdeen Business Network Community will then host a workshop giving delegates the chance to meet several business leaders.
Elevator chief executive Gary McEwan said: "Elevator has been heavily involved with North East Business Week for a number of years and we are pleased to be taking on an instrumental part once again.
"The activities on offer are perfect for young entrepreneurs starting out in business, offering them fantastic advice and support.
"It is also an opportunity for the local business community to get together, share ideas and get some professional advice on how to grow."
More than 1,000 business people attended last year's North East Business Week and the organisers hope to see an increase in 2015.
Partners, associate partners and sponsors this year include Elevator, Aberdeen and Grampian Chamber of Commerce, the Federation of Small Businesses, the Scottish Council for Development and Industry, Robert Gordon University, Aberdeen University, Skills Development Scotland, the Oil and Gas Academy of Scotland, NEC and the Press and Journal.
Event bookings can be made through www.northeastbusinessweek.co.uk