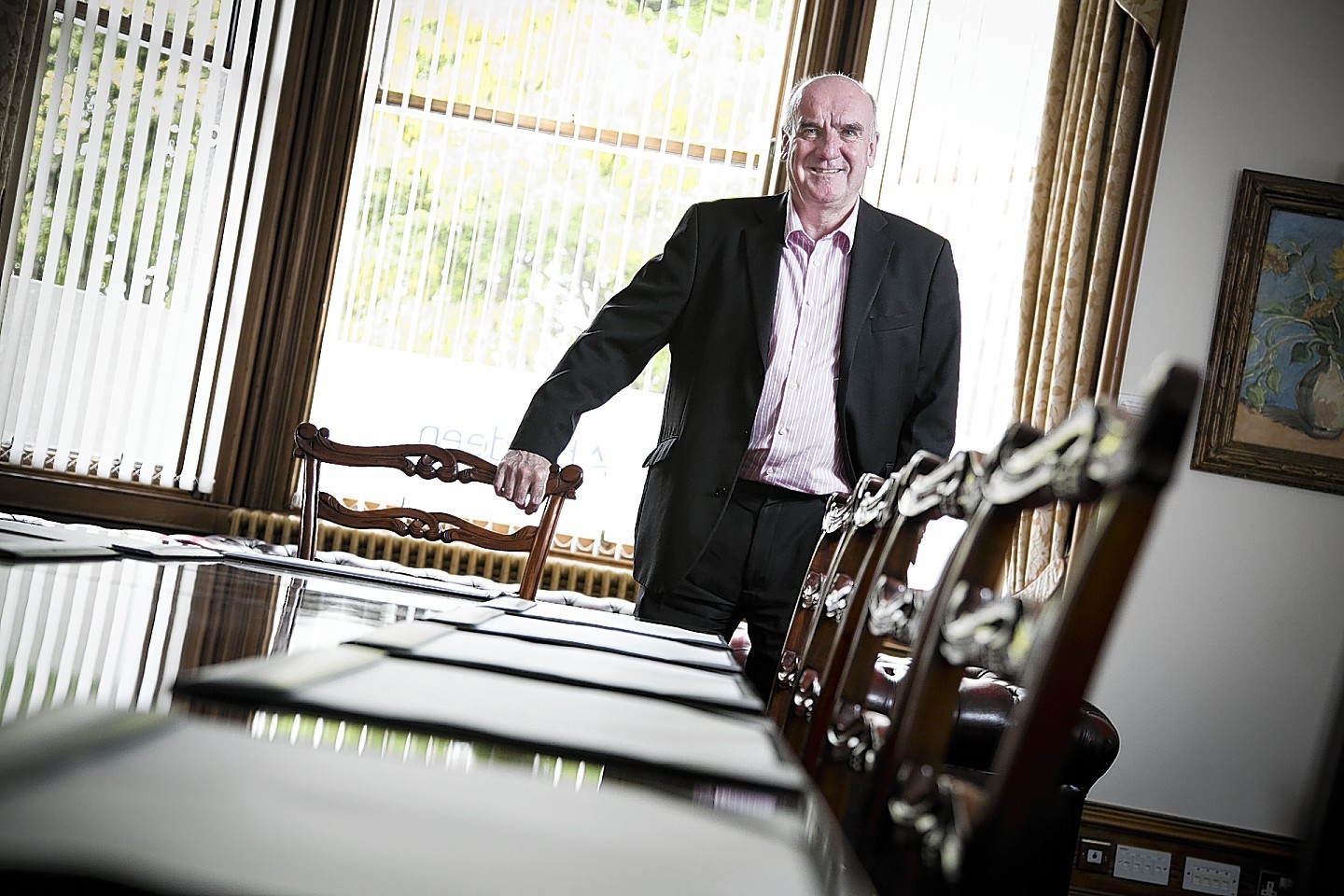 One of Aberdeen's best-known and well-respected businessmen, Hugh Little, is to retire this summer.
Mr Little, 58, is head of acquisitions at Granite City-based investment giant Aberdeen Asset Management (AAM), where he is one of the longest standing employees.
He will step down at the end of June after a career spanning 28 years with the company, AAM announced yesterday.
It said Mr Little planned to spend time on his non-executive roles – he was recently appointed to the board of newly listed property fund Drum Income Plus Reit and is also a governor and visiting professor at Robert Gordon University.
Glasgow-born David Boyle will become AAM's new head of acquisitions, having been with the business for 12 years – initially as an investment manager in its pan-European equity team and more recently as a member of AAM's alternatives unit, focusing on private-equity.
Hailing Mr Little's "significant role" in AAM's growth and success, chief executive Martin Gilbert said: "Without his management skills, commitment and focus, many of the acquisitions which have helped us to grow would not have happened and Aberdeen would not be the financially strong diversified, global asset management company we are today."
Mr Little joined AAM from the corporate finance division of Ernst and Young in 1987 as the firm's ninth employee, working alongside Mr Gilbert on mergers and acquisitions before moving into the group's private-equity division in 1990.
Some of the private companies for which the firm provided early stage funding during this period include transport operator FirstGroup and energy service firm Wood Group, both of which went on – like AAM itself – to become FTSE 100 companies.
In 2006, Mr Little reverted back to his original role as head of acquisitions and since then has project-managed the group's prolific mergers and acquisition activity.
This includes the acquisition of Scottish Widows Investment Partnership (Swip) in 2014, which added over £130billion AuM and strengthened the firms' fixed, income, property and solutions capabilities.
He also led the 2013 takeover of Artio Global Investors, the 2010 acquisition of the Royal Bank of Scotland's alternatives fund management business, the 2009 buyout of certain asset management business from Credit Suisse and the 2008 deal with Mitsubishi UFJ Trust and Banking Corporation which brought AAM distribution access to Japan.
Last year, he picked up prestigious Scottish deal and acquisition of the year awards on behalf of AAM in recognition of the £550million acquisition of SWIP from Lloyds Banking Group.
Away from AAM, Mr Little served for 12 years on the board of Aberdeen Football Club.
He was also a director of Grampian Enterprise and a member of the north-east board for the Scottish Council for Development and Industry.
Mr Little said: "Whilst I look forward to spending some time on the golf course and more immediately to my daughter Jenni's wedding in July, I hope also to share some of my experience with other businesses in a non-executive capacity."