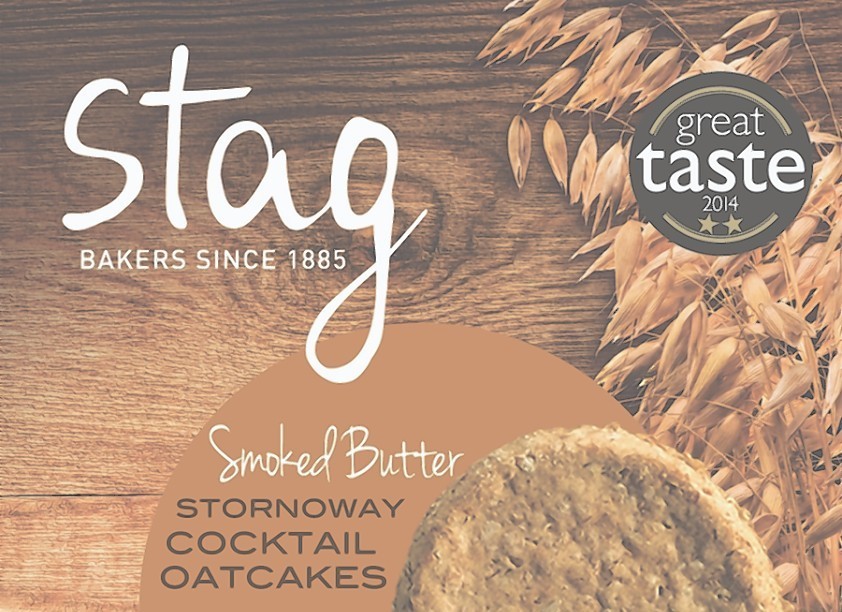 A Stornoway bakery that specialises in making savoury treats from seaweed among other things said it has doubled year-on-year sales for the third consecutive year.
Stag Bakeries said its growth has been boosted by a decision three years ago to relaunch their range of sweet and savoury biscuits. The firm did not disclose its income.
The firm recently revealed it gained a listing in over 400 Marks & Spencer stores for its Stornoway Water Biscuits with Seaweed and Stornoway Oatcakes with Seaweed.
Last year it was handed £116,000 by Highlands and Islands Enterprise (HIE) to expand capacity as part of a £500,000 investment in machinery and people.
New equipment has recently been installed and a 3,700 sq ft extension to the existing bakery is currently under construction. The new building, which is being completed by local contractors Neil Mackay & Co, will provide additional office and warehouse space and is estimated for completion August 2015. Total current investment is estimated at £250,000.
The firm said the major contributors to the bakery's sales growth were its focus on new product development and entering new markets.
The firm's strategic export strategy, working with overseas distributors. has so far seen the brand now sold in around 10 countries worldwide. This is expected to increase once the brand is featured at one of the largest international trade fairs in Germany in October.
In addition to extending the number of retailers that carries its products, Stag has also entered the food service sector and developed a range specifically for serving in restaurants, hotels and gastro pubs.
Charlie Macdonald, owner of Stag Bakeries said "For many years we have had a very healthy trade in the Scottish islands providing a range of freshly baked goods. Three years ago we took the decision to invest in the Stag brand so that it had a broader appeal both in the UK and overseas. Since then we have enjoyed phenomenal year on year sales growth which is wholly attributed to our team who have worked exceptionally hard. The future for Stag is exciting. We operate in a very competitive market, so it is vital that we remain innovative and work hard on developing the bakery to remain ahead of the game. We remain committed to developing sales with the independent retail trade be it in the UK or further afield."