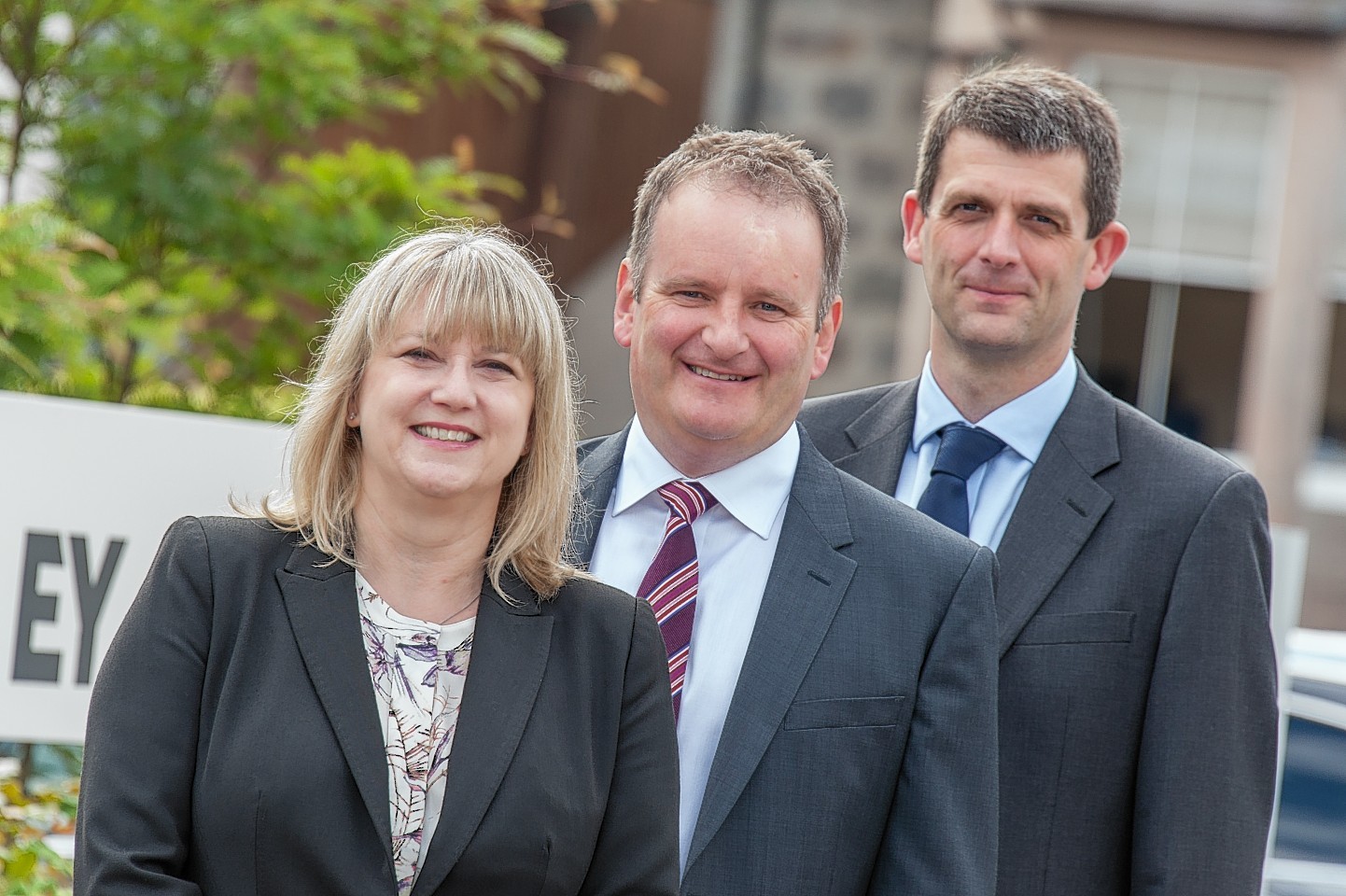 EY last night unveiled the "single largest investment in new partners" in the history of its Scottish practice.
The global professional services giant said it had just appointed seven new partners in Scotland, taking the total across offices in Aberdeen, Inverness, Glasgow and Edinburgh to 32.
Two of the seven are promotions in the Granite City office, where Heather Smallwood and Jamie Dixon have boosted the number of partners to seven.
Ms Smallwood is a tax partner, with particular experience in advising HM Revenue and Customs on oil and gas legislation.
Mr Dixon is an assurance partner serving the global oil and gas sector but also fast-growth businesses in his role as leader of EY's entrepreneur of the year programme in Aberdeen.
Derek Leith, senior partner for EY in Europe's energy capital, said: "This is a significant investment for our Aberdeen office, bolstering our senior partner team to seven and demonstrating our commitment to our client base.
"We have a strong pipeline of high quality people who have a wealth of experience and talent to not only grow our business but also support the oil and gas industry during these challenging times."
EY, which appointed Donald Forsyth as a partner in its Inverness office earlier this year, said it expected to announce further senior appointments for its Scottish operation later this year.
The group has also appointed three associate partners, which are all in its Edinburgh office, and five executive directors.
In addition, the Scottish business is benefiting from the transfer of two of EY's existing partners – John MacDonald and Jacob Copper – from offices in Australia and the US.
EY – formerly Ernst & Young – has its roots in accountancy firms set up early last century by US-born Alwin Ernst and Scotsman Arthur Young.
Announcing its biggest ever increase in partners in Scotland, EY said the appointments reflected its commitment to invest strategically in the country and also growing demand for its services globally.
Mark Harvey, Scotland market leader for EY, added: "We continue to invest in services and talent in the areas that matter the most to our clients and broader stakeholders.
"This includes significant investment into real-time assurance, transformational change, supporting the current and next generation of entrepreneurs, human capital services and data analytics."