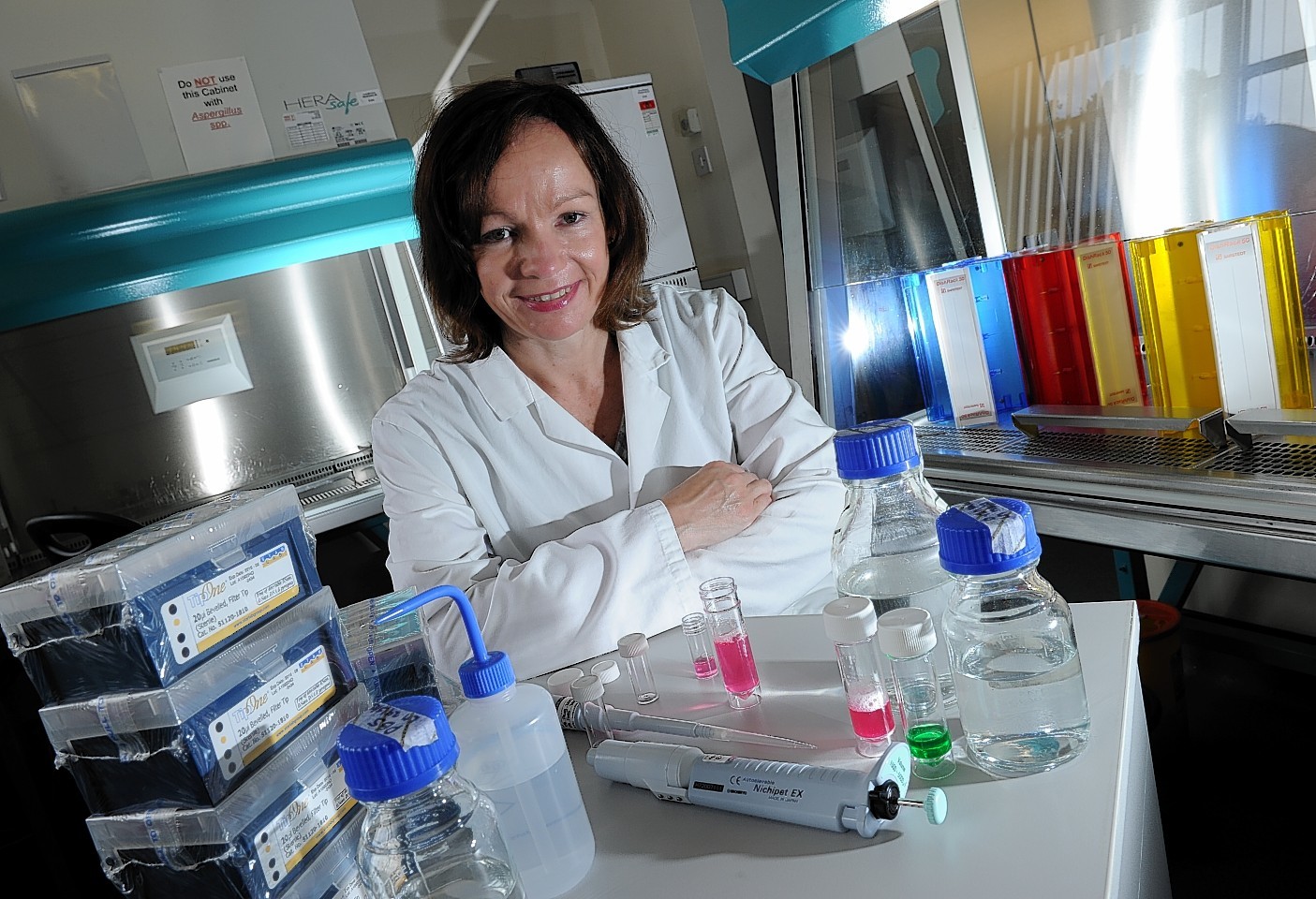 Aberdeen biotech firm NovaBiotics said yesterday its groundbreaking cystic fibrosis (CF) drug had passed the latest round of tests with flying colours.
The drug, Lynovex, was first trialled earlier this summer, and further tests have shown that it can outperform antibiotics most commonly used to treat CF lung infections.
NovaBiotics, established in 2004, said the data would be used to guide larger tests of Lynovex, the market for which is thought to be worth more than £3billion.
Aberdeen University Professor Graham Devereux and his team at the city's royal infirmary recently tested Lynovex on sputum, or mucus samples from 23 adult CF patients.
Craibstone-based NovaBiotics, a spin-out from research at Aberdeen's Rowett Institute, said the drug managed to reduce sputum bacterial levels in a matter of hours.
And the firm said Lynovex worked even better when combined with antibiotics – an important finding, given that it is intended to be used in tandem with existing treatments.
Prof Devereux said the results of the trial were "very promising", adding that further work was needed to assess the performance of Lynovex when given directly to CF patients.
NovaBiotics chief executive Deborah O'Neil said: "This study's findings are the next essential step in Lynovex's journey towards being a new therapy option for CF. The … data are very encouraging and timely and we look forward to investigating this further as a matter of priority."
Another of the firm's potential breakthroughs, Novexatin, a brush-on treatment for nail fungus, is slated to go to the next stage of testing this year.