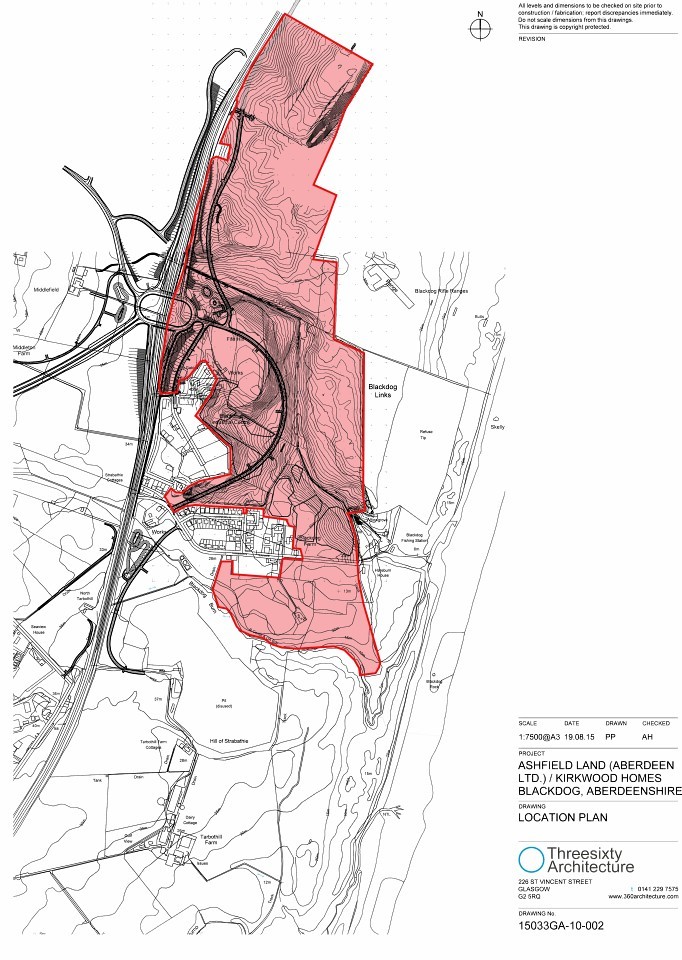 Ambitious plans for a huge housing, business and retail development near Aberdeen have prompted a property developer to snap up 64 acres of shire farmland.
Announcing its acquisition from farmer Colin Tawse yesterday, Ashfield Land said an £80million development on its new site at Blackdog would deliver up to 400,000sq ft of business park and about 200,000sq ft of retail and leisure facilities.
Ashfield's own plans are part of a much larger scheme, also involving north-east housebuilder Kirkwood Homes, to transform an area in the Energetica development corridor.
Councillors backed the masterplan for Blackdog more than two years ago, when Mr Tawse unveiled his blueprint for 600 new homes as well as a huge food market, school and park and ride facility.
His initial proposals for the 153-acre strip of land, outlining a mixture of two and three-bedroom flats and terraced, semi-detached and detached properties, were unanimously approved on condition that a travellers' site was included in the overall development.
Mr Tawse was granted permission to build the first 48 homes and a retail unit on land near Hareburn Road, Blackdog, last year.
More detailed plans for the overall scheme lodged in November also included conference facilities and a play barn.
The proposed park and ride facility would allow commuters travelling south to Aberdeen to drop off their cars at Blackdog before completing their journeys.
Ashfield, which is already working on projects from Bristol and Ipswich in the south of England to the central belt of Scotland and into Fife, did not say how much it paid for its Aberdeenshire land.
As well as being in the Energetica corridor – a 30-mile zone between Aberdeen and Peterhead being promoted as a base for businesses and research institutions with links to the energy industry, as well as housing – the Blackdog site is close to the junction of the new city bypass road.
Ashfield Land director Steven McGarva said: "Ashfield is thrilled to have secured the site and be working on this development.
"We look forward to working in partnership with Kirkwood, the local authority and other stakeholders to deliver a high quality lifestyle, leisure and, ultimately, a global business location in Aberdeenshire within Europe's largest offshore oil and gas cluster.
"Scotland is an area of key strategic importance for Ashfield and this is one of several major developments we are currently working on."
The revised masterplan for the wider scheme is currently being developed in partnership with Kirkwood Homes, which will take forward the site earmarked for 600 homes.
A "proposal of application" notice has been issued and a full planning application is expected in early 2016.