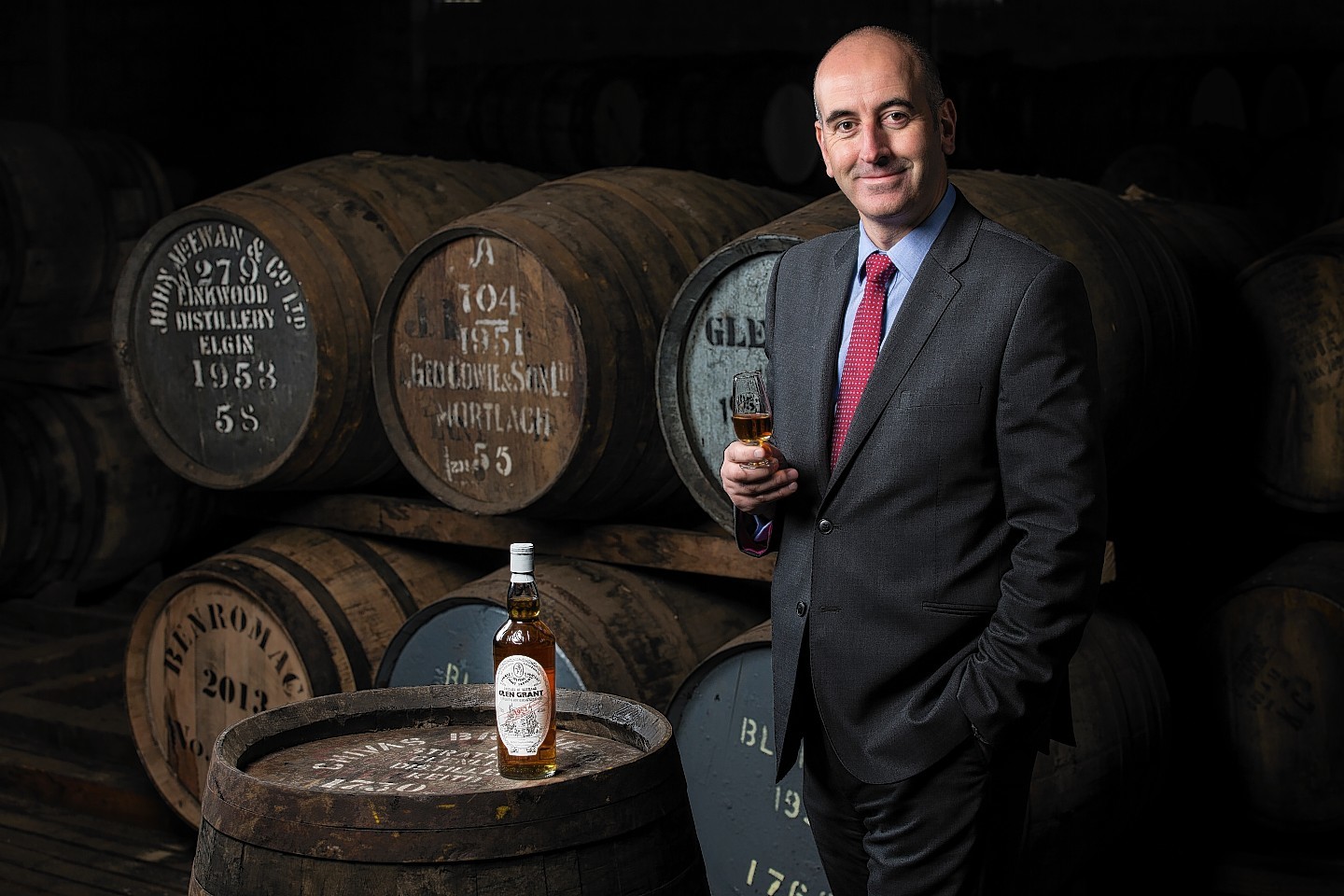 A surge in overseas sales and further investment in the business helped Gordon and MacPhail (G&M) to a sharp rise in profits during the year to February.
The family-owned whisky-maker said yesterday it was reaping the rewards of a big increase in warehousing capacity for its Benromach brand and investment in visitor facilities and marketing.
Accounts for Speymalt Whisky Distributors, which trades as G&M, show-pre-tax profits grew by £800,000 to £4million in 2014/15.
Turnover was up slightly in the latest period to £24.8million, from £24.7million previously.
While sales in a notoriously difficult UK whisky market fell by 5.4%, the value of exports soared by 15.1% to £7.7million.
Elgin-based G&M said sales were strong for ranges including Connoisseurs Choice and Rare Old as a result of increased marketing activity.
International sales of the firm's flagship 10-year-old Benromach whisky grew by 51.5%, with markets including the US, France, Netherlands and Australia "performing well", it added.
The year saw the completion of a management transition from the third to the fourth generation of the Urquhart family – an occasion marked by the release of four rare whiskies ranging from 57 to 62 years old under the Private Collection Ultra series.
Chief operating officer Ewen Mackintosh, who has no blood ties, took the helm late last year after Michael Urquhart stepped down from the role of managing director.
Announcing the first set of annual figures under his stewardship, Mr Mackintosh said the 120-year-old firm's continued success was driven by the quality of its products and ongoing investment.
He added: "It's an approach, initiated by previous generations, that has served the business well.
"The end result is that today Gordon and MacPhail offers what we believe is the world's most extensive portfolio of single malt Scotch whisky."
Mr Mackintosh said the firm was "blessed with stocks" for keeping up with global demand, while closely watching markets to make sure that it continues to do so.
G&M, which employed 137 people on average in the accounting period, bottles and exports single malts for sale in more than 50 markets globally.
It is also one of the UK's leading independent wine and spirits wholesalers, and the owner of Benromach Distillery in Forres.
The company said it invested more than £2.6million in infrastructure and capital projects, as well as new fillings of whisky and high quality maturation casks during 2014/15.