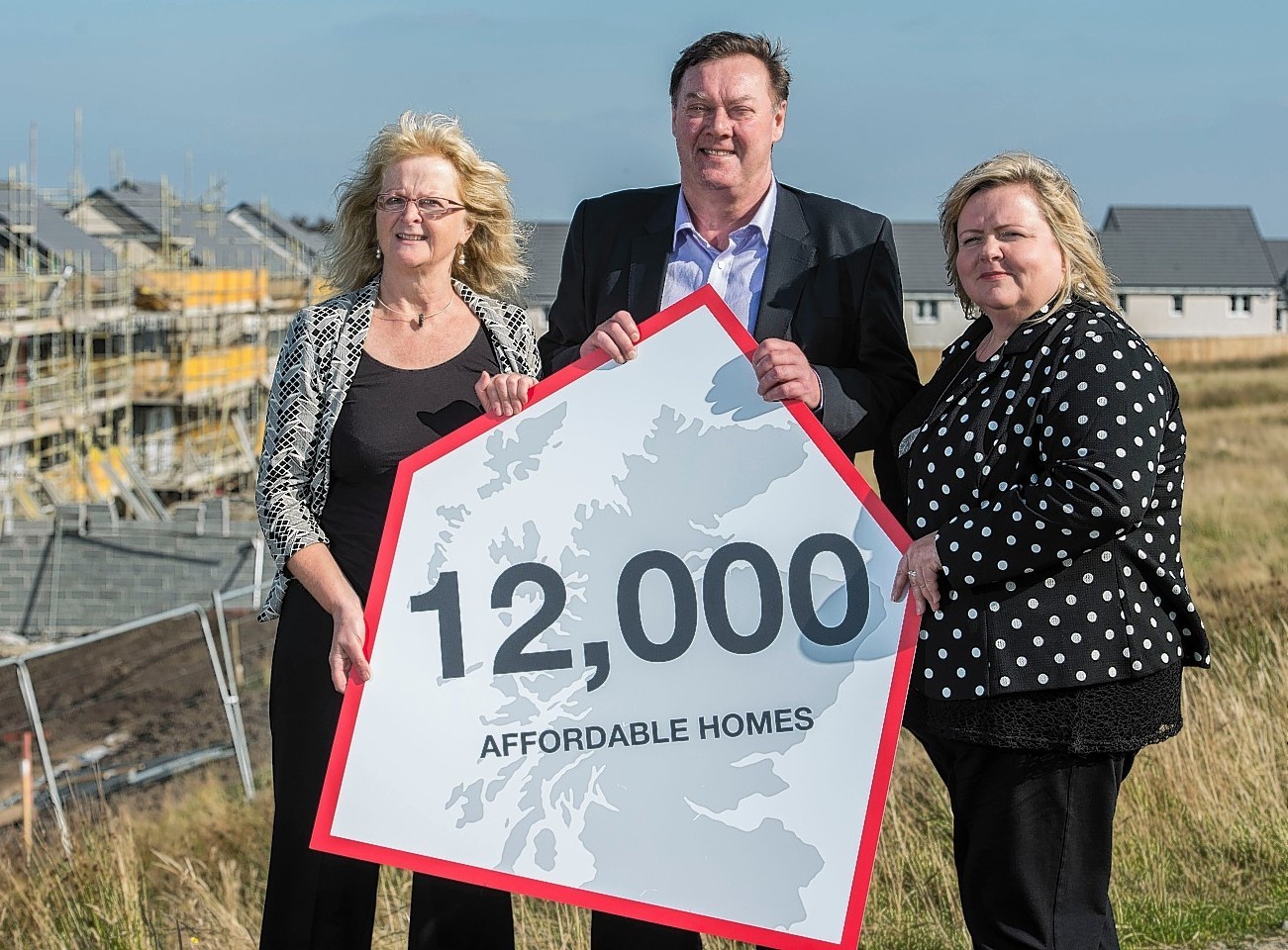 Warnings about a chronic shortage of affordable housing in the north and north-east are supported by new findings covering all of Scotland.
Three of the country's leading housing organisations teamed up for an in-depth investigation into Scotland's total housing requirement – and the results suggest at least 12,000 affordable homes need to be built every year for the next five years.
The cost of building so many homes and tackling fast growing waiting lists for social housing is put an average of at least £700million a year.
Affordable Housing Need in Scotland was commissioned by Shelter Scotland, the Chartered Institute of Housing (CIH) Scotland and Scottish Federation of Housing Associations (SFHA) to define the scale, cost and justification for what would be the biggest housebuilding programme in Scotland since the 1970s.
The Sheffield and St Andrew's university experts who compiled the report found that need and demand for affordable housing far outstrips supply in Scotland.
In line with the findings, Shelter Scotland, SFHA and CIH Scotland want all political parties to adopt ambitious targets for new affordable housing in their manifestos for next year's Holyrood election campaigns.
Shelter Scotland director Graeme Brown said: "The 12,000-a-year target for new affordable homes is the minimum level required to tackle Scotland's housing crisis.
"Politics is about making choices and we have simply got to do more to reduce homelessness in Scotland.
"A housebuilding programme on this scale would bring real hope of a home to the thousands of people in Scotland without a suitable affordable home and also be a major boost to jobs and the economy."
SFHA chief executive Mary Taylor added: "Whilst we acknowledge that the Scottish Government is on track to meet its current target of 6,000 affordable homes over five years per annum, this figure must be doubled to 12,000 in order to meet the growing housing need across the country on top of a backlog of need.
"By acknowledging and tackling the housing crisis there is an opportunity to improve the life chances of Scotland's people, including some of the poorest and most vulnerable."
CIH Scotland executive director Annie Mauger said: "This important report clearly illustrates the scale of the challenge we now face in meeting demand for housing in Scotland. To rise to that challenge we need radical solutions."
Both Grampian Housing Association (GHA) in the north-east and Albyn Housing Association in the Highlands have complained about affordable housing shortages in their respective areas.
Albyn chief executive Calum Macaulay warned as long ago as four years ago that a housing crisis was about to hit the north.
More recently, GHA chief executive Neil Clapperton said affordable housing supply in Aberdeen was nowhere near enough to meet demand.