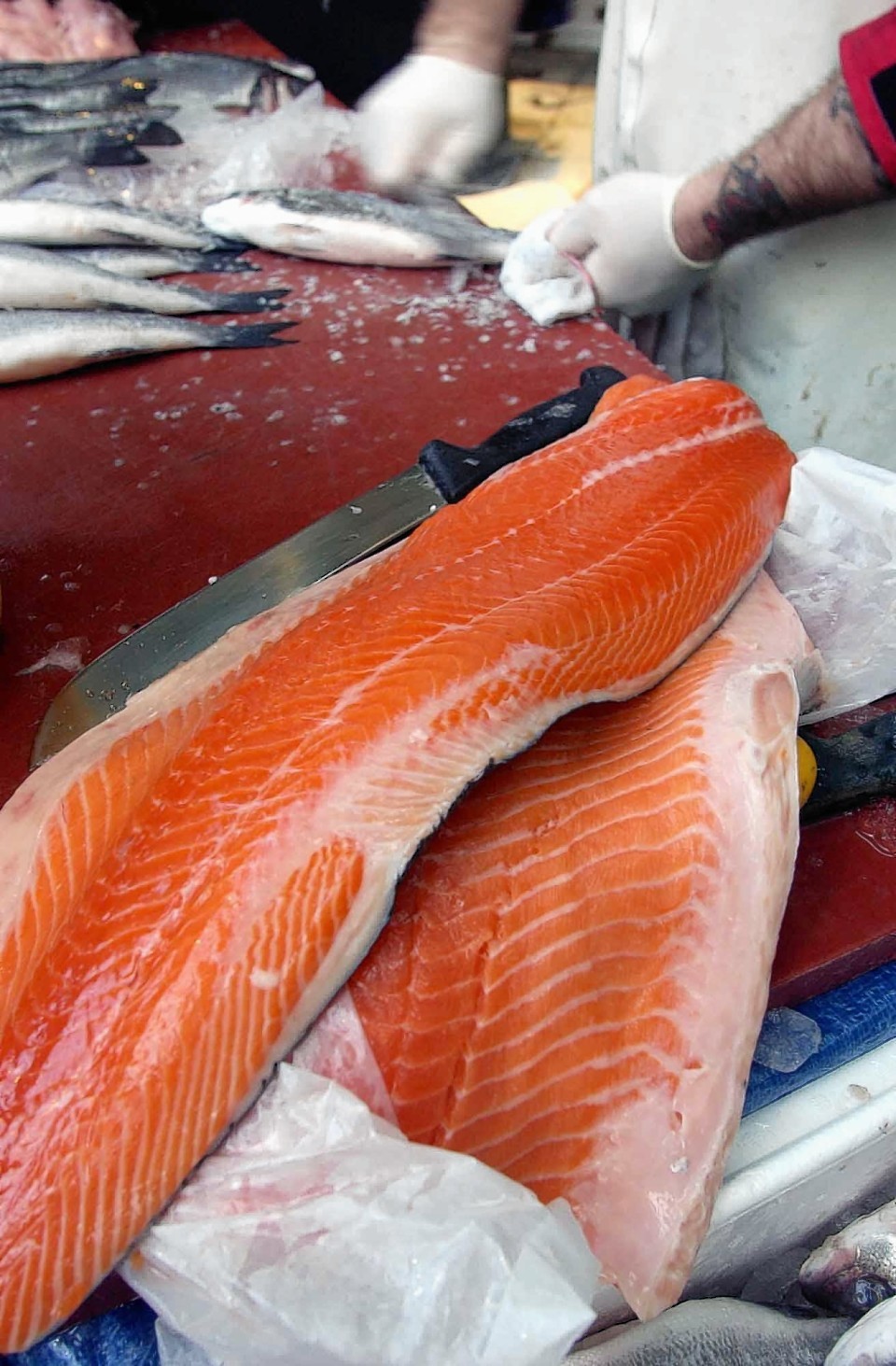 A group of  whitefish processors and fishermen headed south on a trade mission to meet London to put North Sea seafood back on the menu.
Seafood Scotland (SFS) led the mission in the wake of the Marine Conservation Society (MSC) taking North Sea cod off its list of fish to avoid eating.
The mission kicked off with dinner at fish and chip restaurant Kennedy's, where the Scottish contingent met representatives from wholesalers Unique Seafood and Zampa Fish, and top fryers from Golden Union Fish Bar and Brockley's Rock.
The group took a guided tour of Billingsgate Market hosted by Chris Leftwich, chief inspector to the Fishmongers' Company.
The final highlight of the visit was a presentation from Jack McIntyre of NPD, which provides leading foodservice information and insight through its flagship information service Crest. The presentation focussed on market analysis of the opportunities and challenges faced by seafood in the foodservice market, and specifically in the fish & chip sector.
Will Clark of Wilsea, vice chairman of SFS, said: "The visit was timely, because the Marine Conservation Society has just taken North Sea cod off its list of fish to avoid eating, so traders were keen to learn about supply from Scotland.
"We were also able to talk them through other whitefish species we have to offer, such as North Sea haddock and saithe, which are MSC certified, hake, pollack and whiting.
"A great deal of the cod and haddock sold in fish and chip shops comes from the North Atlantic and is frozen at sea, but with more and more stocks around our own shores recovering, we are in a good position to encourage a fresh supply from North of the Border," he said.
Alan Downie, managing partner of Downies of Whitehills, was a keen participant on the trip.
He said: "This was very a useful and informative visit, particularly the opportunity to speak to the Billingsgate traders over breakfast, which enabled us to share insights from both perspectives.  I gained some useful contacts, which is a first step to doing business, and hope these will turn into firm orders in the near future," he said.