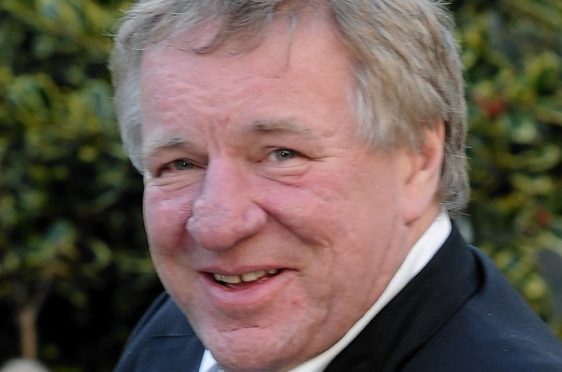 The board of Aberdeen Asset Management pledged to make its remuneration report more "transparent" after a shareholder revolt yesterday.
The 34% vote against the company's remuneration report at its annual general meeting in Aberdeen yesterday was reminiscent of the "shareholder spring" of 2012 which contributed to the removal of a number of chief executives over high pay, including Sly Bailey of Trinity Mirror and Andrew Moss at Aviva.
But the firm said the revolt was over "technical points" it had failed to make clear in the drafting of their 2015 report, namely setting out "performance conditions and hurdles" for variable pay awards, rather than spiralling packages for executives.
Chief executive Martin Gilbert saw his pay package reduced to £4.3million last year, down from £4.7million in 2014.
The admission came as the firm revealed an eleventh consecutive quarter of outflows, as investors including sovereign wealth funds continued to pull money out of Aberdeen funds.
The firm said investors pulled £9.1billion from Aberdeen-managed funds in the quarter to the end of December 2015 as turmoil hit the firm's stakes in emerging and Asian markets.
Mr Gilbert blamed "sentiment" for the losses, although the firm also counted gross sales £10.9 billion in the same quarter. Assets under management also rose in the quarter to £290.6billion, although this was boosted by the acquisitions of Arden and Advance which completed in the quarter
"We are still seeing very weak sentiment, hence the outflows from our big emerging market funds and Asian funds," Mr Gilbert said.
He said Aberdeen would look to reduce its costs this year, as it expects the same trends to continue – although he ruled out job cuts.
"There's nothing you can do really. We need to wait for market conditions to change.
"What we concentrate on is managing what we can manage, which is the cost base of the company.
"We are looking at efficiencies. Not job losses, but not replacing people. There is quite a lot of natural turnover in the business so that helps us a lot."
Simon Troughton, the chair of Aberdeen's remuneration committee, said a "significant group of shareholders" had voted against the firm's remuneration report.
"In response we intend to improve our transparency, disclosure and communication around the performance targets for our incentive schemes," he said.
"The specific driving the bulk of this concern has been around the disclosure of the performance conditions and hurdles for the variable pay awards."
It was also announced that Mr Troughton will become chair of the board this year, as Roger Cormick plans to step down after 12 years on the board.
Another board member, Jim Pettigrew, will step down from his role at Aberdeen in April. Mr Pettigrew is currently the chairman of the Clydesdale Bank which is set to float on the London markets next month.