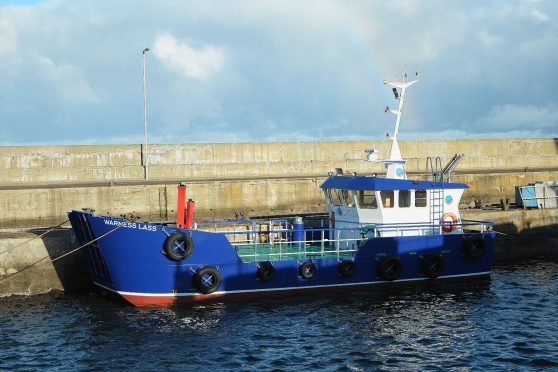 Salmon producer Scottish Sea Farms (SSF) has taken delivery of a new landing craft, the Warness Lass, following an investment worth £500,000.
The new vessel – built by Banffshire boatbuilder Macduff Shipyards – is nearly 50ft long, about 18ft wide and able to carry 21tonnes of deck cargo.
It has already arrived on Orkney, where it is to be used as a feed boat for a salmon farm on Eday.
SSF Orkney manager Richard Darbyshire said: "This latest vessel is part of the planned expansion of the Eday site to 12 cages and 1.900tonnes of production capacity that was granted planning permission in September 2014.
"We are continually investing in our staff and equipment at Scottish Sea Farms and this new vessel will assist us in meeting an ever-increasing demand for our high quality salmon."
Stirling-based SSF, owned by two Norwegian firms, employs more than 400 people around Scotland. Its fish farms are located off the west coast and in Orkney and Shetland.