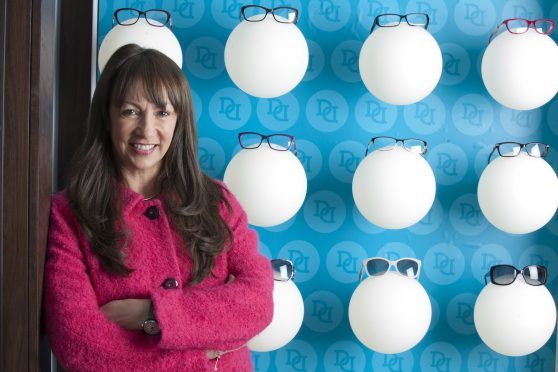 An eye specialist is hoping its revamped Aberdeen laboratory will help it double the value of orders it receives over the next year.
Duncan & Todd has already spent about £1million on refurbishing the lab – which is run by its lens making division, Caledonian Optical – and is set to invest a further £250,000 this year.
The initial outlay went on new optical manufacturing equipment, including a £500,000 in-house coating facility, and a second machine line to double its capacity and drastically cut turnaround times.
This year's investment will be used to add new glazing equipment and complete the automation of the production line, the company said.
Duncan & Todd currently supplies spectacles and safety equipment to more than 200 customers, most of whom are third party opticians.
Following the lab renovation, the firm wants Caledonian Optical to double its revenues from external customers to £1million.
The company said the biggest opportunity to grow the business would come from other labs, adding it recently agreed to supply a production facility in England with multi-focal lenses.
Furthermore, the company expects to hire an extra four production staff members at the Aberdeen lab during 2016, taking the total headcount at the site to about 30.
The expenditure underpins Duncan & Todd's expansion plans, which have been backed by the Business Growth Fund (BGF), an independent company set up to support small and medium UK enterprises.
BGF, which is backed by five major UK banks and has £2.5billion at its disposal, invested an initial £5.6million in Duncan & Todd in 2013.
That cash injection helped Duncan & Todd buy Dunfermline-based rival Gunn & Galbraith and start redeveloping its lab.
And just over a year ago BGF stumped up another £3.5million to fund Duncan & Todd's takeover of the 20:20 Opticians chain, taking the number of branches it owns in Scotland to 30, including four across Aberdeen city and shire.
Frances Duncan, managing director at Duncan & Todd, said: "The investment made by BGF has enabled us to buy this new manufacturing equipment and refurbish our manufacturing unit in Aberdeen.
"We are now in a position where we are offering a wide range of quality lenses, first class in-house coating capabilities, and market leading turnaround times to our existing customers as well as other third party opticians and laboratories."
Ms Duncan joined Duncan & Todd as a student optician more than 30 years ago, and in 2007 led a management buyout of the firm.
She added: "At a time when the oil and gas sector is under pressure, this investment has secured jobs in the north-east in a different industry, showing the breadth and diversity of the economy in the north of Scotland."
Patrick Graham, an investor from BGF and a non-executive director at Duncan & Todd, said: "Investing in these state-of-the-art machines provides Caledonian Optical with the opportunity to expand production and take on further work for third parties.
"Growing the business in this way was one of the factors that attracted BGF to the company in the first place and encouraged us to make our follow-on investment."