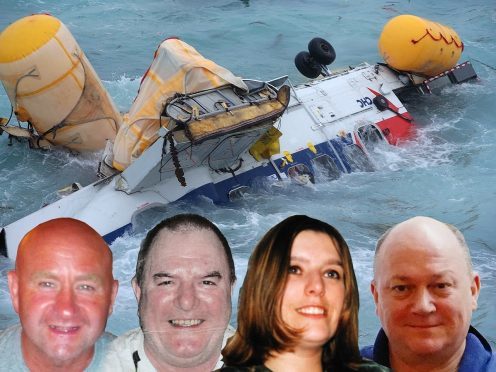 The Air Accidents Investigation Branch today said pilot error was responsible for a fatal offshore helicopter crash, which left four dead.
On August 23, 2013 at 5.17pm a Super Puma helicopter carrying 16 passengers and two crew crashed in the sea on its approach to land at Sumburgh Airport.
For more, visit our sister website, Energy Voice.