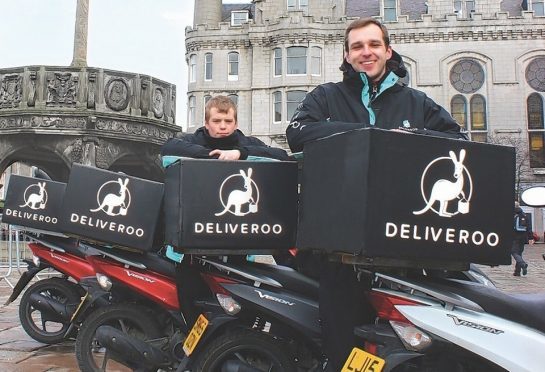 Food delivery service Deliveroo has officially launched in Aberdeen after a successful trial period.
Deliveroo, which was founded in London in 2013, said it had already created 65 jobs in the Granite City and others were likely to follow as the business continues to expand.
Since arriving in Aberdeen, the company has established relationships with restaurants including The Adelphi Kitchen, Nargile, and Soul, alongside chains such as Wagamama, YO! Sushi, and Byron.
General manager Caroline Hazlehurst said: "Aberdeen is a thriving, cosmopolitan area and we see a real appetite.
"Not only are we bringing top quality cuisine straight from restaurants to customers' homes and offices, we are also connecting restaurants which do not have a delivery offering with a brand new pool of customers and additional revenue stream."
Deliveroo operates in more than 30 cities in the UK and Ireland as well as in continental Europe, Australia, Singapore, Hong Kong and Dubai.
Aberdeen is the latest city to be added to the roster in Scotland, where the company said it had seen rapid growth since June 2015.
Ms Hazlehurst said: "Our business model is unique – we use technology and logistics to execute finely-timed deliveries of high quality food to locations that had not been previously possible.
"We are extremely excited to be officially launching in Aberdeen, and be part of its burgeoning food and drink industry."
Deliveroo says customers placing orders on its website for restaurants within a certain radius of their home or office can expect their choice to be delivered in 32 minutes on average.