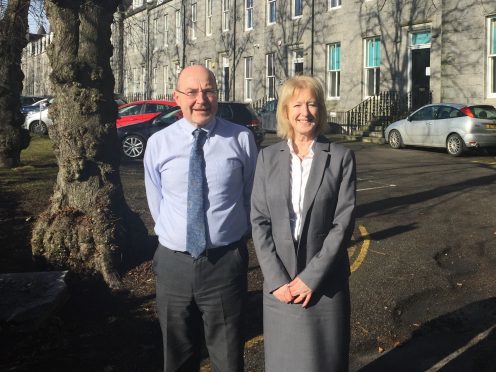 An Aberdeen human resources firm has rebranded under new ownership.
Accord Business Partnerships, known as Bon Accord Employment Services before the moneyless takeover, is also upping sticks from its base in Queens Gardens and moving into new digs in Albyn Terrace this week.
The new owners are Audrey Batten, Donald MacKenzie, Ross Haworth and Neil Carrington, who are now equal partners after joining the company in September.
Ms Batten joined from marine technology firm Nautronix and Mr Mackenzie was at Farstad Shipping.
Mr Haworth's previous employers include travel security firm International SOS.
Mr Carrington was an executive director at Bon Accord Employment Services and has remained at the firm in its new guise, though he is now a non-executive director.
Ms Batten said yesterday the takeover took place after the firm's previous director walked away, having decided they could not take it forward.
Former directors Michael Brown, Rudiger Falla, John Grimson, Leslie Hilton, Geoffrey Le Page and Donna Reid all resigned from their roles last year, according to Companies House.