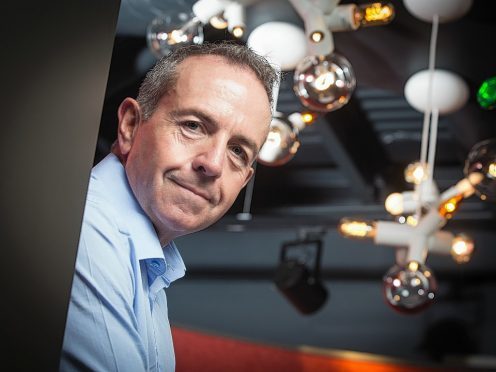 A leading business support organisation said yesterday an all-time high for start-ups across Aberdeen city and shire highlighted the region's robust economy and entrepreneurial spirit.
According to Elevator, which works throughout Scotland to encourage the start-up and growth of new and existing businesses, the number of north-east companies launching during the past year was the highest on record.
Elevator said 555 new businesses got off the ground in Aberdeen, with 721 starting up in the shire.
This was compared with 456 in the Granite City and 624 in Aberdeenshire during the previous 12 months.
In Tayside, where Elevator also delivers Business Gateway services on behalf of the local authority, more than 830 new starts were reported for 2015/16 – surpassing its target of 800.
Elevator said the total across Grampian and Tayside was also a record, breaking all targets and out-performing other parts of Scotland.
Gary McEwan, Elevator chief executive, added: "The results we are seeing today are fantastic for our region and are a return on the five years' worth of pipeline building we have been doing with schools, colleges and universities in the area.
"The entrepreneurial balance of power is shifting from the central belt of Scotland northwards, with Aberdeen and Dundee anticipated to account for some 25% of Scotland's Business Gateway start-up figures.
"When the city and shire operates at virtually zero unemployment, it could be said that, as a result, fewer entrepreneurs will emerge; yet in vibrant times, our region remains exceptionally entrepreneurial.
"Now, as the economy struggles and unemployment rises, we resolutely remain a very entrepreneurial region."
Mr McEwan said Elevator's "world-class" centre for entrepreneurship in Aberdeen Energy Park was providing a focus for the inspiration of new business leaders and a place where existing entrepreneurs can find the tools and skills they need to develop their businesses.
He added: "I don't think it is a coincidence that our first year operating, the only centre of its kind in the UK has resulted in a significant upswing in business start-up. This was our vision and our aim."
Aberdeen City Council leader Jenny Laing said: "Aberdeen is consistently producing high numbers of entrepreneurs which is testament to our Business Gateway programme and how that is being delivered by the Elevator team.
"These new figures also reflect the economic robustness of the city and the huge strides we have made in creating a place where new businesses can thrive.
"Of course, the City Region Deal, city centre masterplan and the wide-ranging regeneration programme currently being delivered all play a crucial role in creating the kind of environment where new businesses can evolve and succeed."