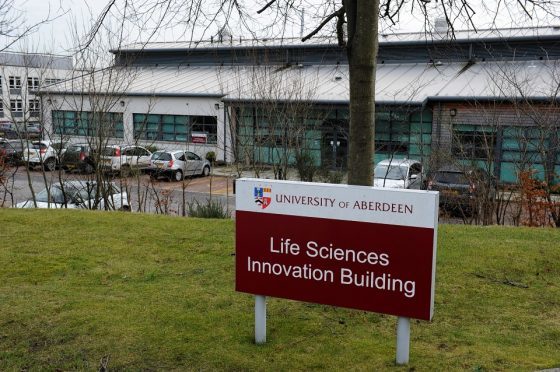 One of Aberdeen's largest pharmaceutical companies has snapped up the production assets of a Spanish firm in a deal worth up to £4.8million.
4D Pharma, which bases its research facilities at the University of Aberdeen's Foresterhill Campus, bought the facilities from its partner Instituto Biomar, a specialist in microbial fermentation.
The company said the deal was motivated by a lack of pharmaceutical grade facilities capable of producing live biotherapeutics at both clinical and production scale, which is becoming an increasing problem as the company's live biotherapeutics continue their rapid development.
Recently the company called a temporary halt to a clinical trial while it investigated "quality concerns" over the production of its new drug for Crohn's disease.
Alex Stevenson, 4D's Chief Scientific Officer, said: "Over the past 12 months, we have witnessed first-hand the issues of relying on third party providers for the production of our product for clinical and development programmes. As our pace of development continues, with more of our programmes moving towards the clinic, 4D needs continued access to its own facilities to meet the challenges of our ambitious clinical development programmes, but also in looking forward to our initial production requirements."
Recently the company, which specialises in researching the human "microbiome" and is developing treatments for Chrohn's and irritable bowel syndrome, revealed its losses had widened due to hikes in research and development spending and in administrative costs. Pre-tax losses at the firm – which does not generate revenue – rose to £10.1million for the year to the end of December, compared to a £2.4million loss in 2014. Research and development spending rose to £6.9million from £1.8million in the same period.
4D has set up a new Spanish subsidiary to facilitate the acquisition, whereby it will buy up the assets from Biomar and the lease covering Biomar's premises in Leon in north-west Spain. As a result, around 13 staff members of Biomar will move over to 4D.
The firm, which is headquartered in Leeds, will pay £1.6million in cash and issue shares to raise a further £807,000. A further £2.4million will be paid subject to certification of the Leon facilities.
4D Pharma grew out of GT Biologics, a spin-out of Aberdeen University's Rowett Institute of Nutrition and Health.
Aquarius Equity Partners took an initial stake in GT Biologics in 2012, after which its name was changed to 4D Pharma.
The Leeds-based private equity firm, which specialises in life sciences, floated 4D on the alternative investment market (AIM) in February 2014.