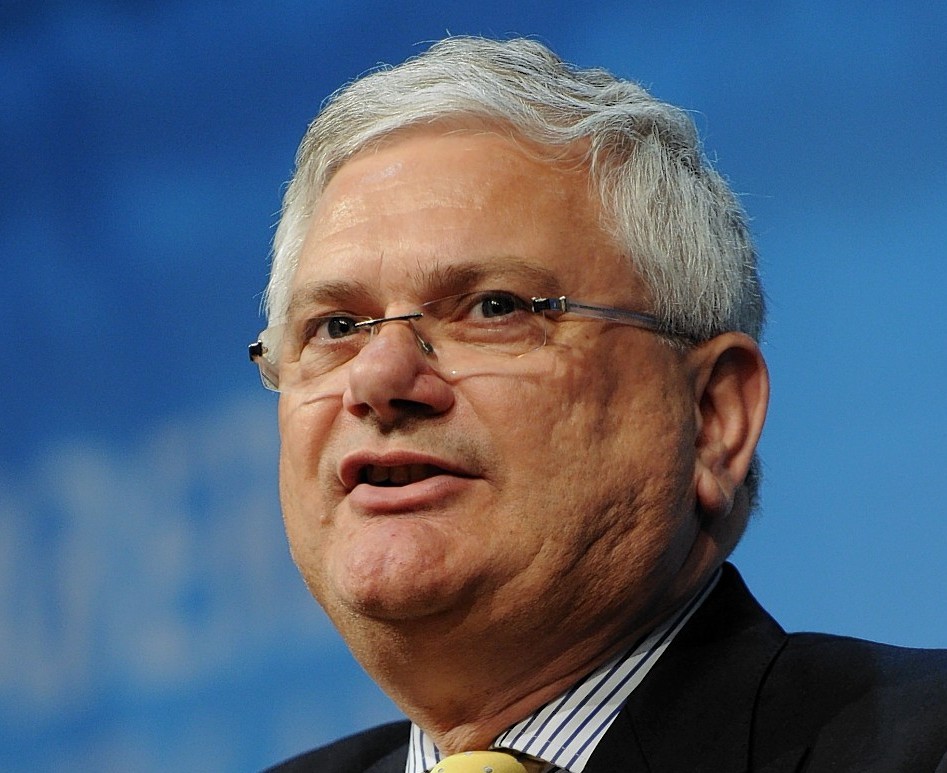 The Liberal Democrat's top list candidate in the north-east has said he supports fracking in Scotland – despite his party campaigning against it.
Former chief whip Mike Rumbles, who is challenging the Aberdeenshire West constituency, surprised an audience in Aberdeen when he admitted he was personally in favour of exploiting unconventional oil and gas, although he said he will toe the Lib Dem "party line" against lifting the current moratorium.
Mr Rumbles, who was speaking at a hustings event in Aberdeen, added he would "do everything I can in the future to persuade my own party that actually, it would be right to do this".
His comments marked a split in the Lib Dem view on fracking.
Delegates at the party's spring conference voted in favour of lifting the ban on unconventional oil and gas extraction, a decision that was later over-ruled by the party's leadership.
Mr Rumbles said: "We are fighting an election and I am very well aware that if I am elected as an MSP then my party has a manifesto commitment on this. I will do everything I can in the future to persuade my own party that actually, it would be right to do this – that's my personal opinion."
The event, hosted by trade body Oil and Gas UK (OGUK) featured energy minister Fergus Ewing, Murdo Fraser, Scottish Conservative energy spokesman, Lewis Macdonald, who is challenging the Aberdeen Central seat for Labour, and Daniel Yeats, a north-east region list candidate for the Green party.
Mr Ewing robustly denied claims by rival panellists that he also was secretly in favour of fracking despite the Scottish Government moratorium.
He said it would be a "folly" to lift the current moratorium before the Scottish Government publishes its research into the controversial process in the autumn which will be followed by a consultation.
"It would seem to me to be folly to make a substantive decision," said Me Ewing. "I'm a lawyer – I belive the verdict follows the evidence, it doesn't precede the evidence. You don't come to a conclusion before all the evidence is heard especially when something is so emotive and so controversial.
"The first duty of a government is to amass the evidence – that is what we are doing. And because of the concerns expressed we have put a moratorium in place."
Labour's Mr Macdonald, who said he and his party were against unconventional oil and gas exploitation, hit out at Mr Ewing, criticising the Scottish Government's decision to delay its report on unconventionals until after the election.
He said: "This is an election to a parliament, not a court of law. If we are having debate on fracking surely the right time in a democracy is in the election campaign not a few months afterwards when a government hopes to be safely re-elected without having said what they want to do."
The Tories' Mr Fraser said the SNP's ongoing ban on fracking was "based on politics rather than policy and the future of our economy".
He also questioned why the SNP and Labour were happy to import shale gas from the US to Grangemouth, but would not allow work to establish a domestic supply.