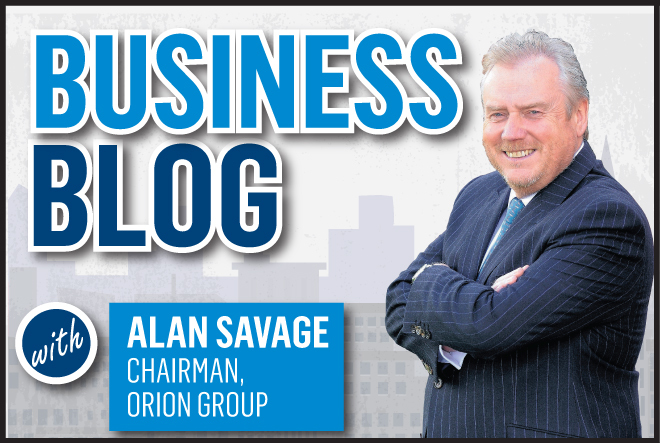 In this day and age, it's sometimes hard to believe that in the time it takes to clock in for work first in thing in the morning and clock back out for lunch, you'd be hard pressed to have made the train journey all the way from Glasgow to the Granite City or, dare I say it, the wonderful capital of the Highlands.
Maybe if, you're an early riser unlike me, you might just make it. But that's not the point.
Even at the best of times, it can feel as though those of us here in the north-east are left out on the periphery.
And with the ongoing improvement works at Queen Street adding at least an extra half hour to the journey time, we're feeling just that little bit further removed – for the time being at least.
Sure, once that work is complete and the trains are freely flowing through the tunnel from north to south and back again, we'll all see the benefits of the current disruption. But what's in it for us in the long-term?
When they took over the running of our national railway last year, the new ScotRail operator – who are owned by the Dutch government by the way – and the Scottish Government, offered us a new era of train travel.
We've been promised brand new (well, refurbished for us here), shiny trains and shorter, faster journey times.
And I'm certainly hoping – even if it's just wishfully and wistfully – that we'll finally see some progress with plans to improve the train line between Aberdeen and Inverness.
This will all be vital for businesses like mine with a presence not just here in the north-east, but across Scotland and beyond.
And it will be vital for the region as a whole which stands to benefit from the City Deals announced at the turn of the year, in a rare outbreak of political unity between our masters in London and Edinburgh.
Just look at the numbers. In 2014, the people of the north-east of Scotland – according to the latest figures from the Office for National Statistics – contribute nearly £38,000 per person in gross value added (GVA).
That's second only to London and ahead of the leafy suburbs of the south-east of England.
They're huge amounts.
I'm well aware that we'll probably see a bit of a difference in 2015 and 2016; but when we're gripped in the midst of a global downturn in the oil and gas industry, as we find ourselves in right now, it's a timely reminder to all concerned to get round the drawing board and make good on their promises to invest in the region.
Promises made in a press release or in a soundbite to camera have to be much more than a sop to the voters.
It has to be concrete investment, creating jobs, skills, apprenticeships and supply chain opportunities for businesses the length and breadth of the country.
Sure, I'd hope that Orion would be in the mix for some of that work when it comes along, but that's not the point of this article.
I've got skilled men and women up and down the country who'll put their minds to the task of proving why Orion could and should take that work on.
My focus – once again – is on what's best for the north east.
We decided
By the time you read this, the votes will be have been cast, counted and verified and we'll know who holds the keys to power in Scotland for the next five years.
I think that we were all able to take a fairly educated guess about who was going to win, even before a vote had been cast.
So my congratulations to the victors and commiserations to the vanquished.
Something else was decided on Monday night after Spurs could only draw with Chelsea and that was Leicester quite rightly and deservedly winning the Premier League title at odds of 5,000 to 1! I never thought I would support Chelsea, but it was easy after the way Spurs tried to kick, scythe, barge, stamp, niggle and gouge their way to the title! Fancy picking on that nice bloke Diego Costa!
Leicester is a credit to football and a role model for anyone and everyone (despite Vardy's sending off for a very theatrical dive against the Hammers). What a fantastic team effort of players who most of us had never heard of, before Leicester became famous for football as opposed to Big Ears and Walkers crisps. This team adds up to a lot more than the sum of its parts and I am saying this even though they prevented the team in waiting (I wish) Man U from getting three points on Sunday at a game I attended.
City got beat too so it's been a good week. All I need now is a drink-fuelled Opec meeting and $100 barrel oil!!