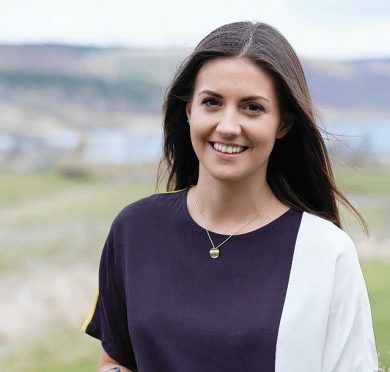 A young entrepreneur from Speyside has launched a new venture aiming to fill a gap in the whisky tourism market.
Kirsty MacGeoch has launched Whisky Co to target a thirsty market which attracts up to 1.5million visitors to Scotch distilleries each year.
Ms MacGeoch, whose family ran the award-winning Cardhu Country House B&B in Knockando, launched the service to overcome a lack of tailored luxury distillery tour packages in the market.
The business is currently based in Edinburgh and supported by RBS' Entrepreneurial Spark start-up business accelerator.
Whisky Co was set up to create bespoke itineraries, booking all aspects of a trip, from transfers to tastings, with a focus on luxury.
The former whisky PR set up the business after having created and hosted a number of VIP distillery trips for whisky brands over the past five years. She had also booked spontaneous tours for guests staying at her parent's former guesthouse.
She said: "Whisky is a huge Scottish success story, but there's a missing link between the distilleries and the whisky lovers coming to visit.
"Everyone has a different taste when it comes to whisky and it's the same when it comes to holidays. Whisky Co stands for Whisky Connections, as that's exactly what we do, provide that connection between the distilleries and the tourists.
"I've always felt that there wasn't a luxury, personalised service available to the public that offered something special to visitors. Whisky Co is here to do that, by providing extra-special whisky experiences based on exactly what the customer wants, rather than providing just another pre-packaged whisky holiday.
"I wanted to share my knowledge of scotch and Scotland with the world to ensure visitors get the best out of what our country and its wonderful whisky have to offer."
Whisky Co also make trip recommendations and can provide an itinerary only service.