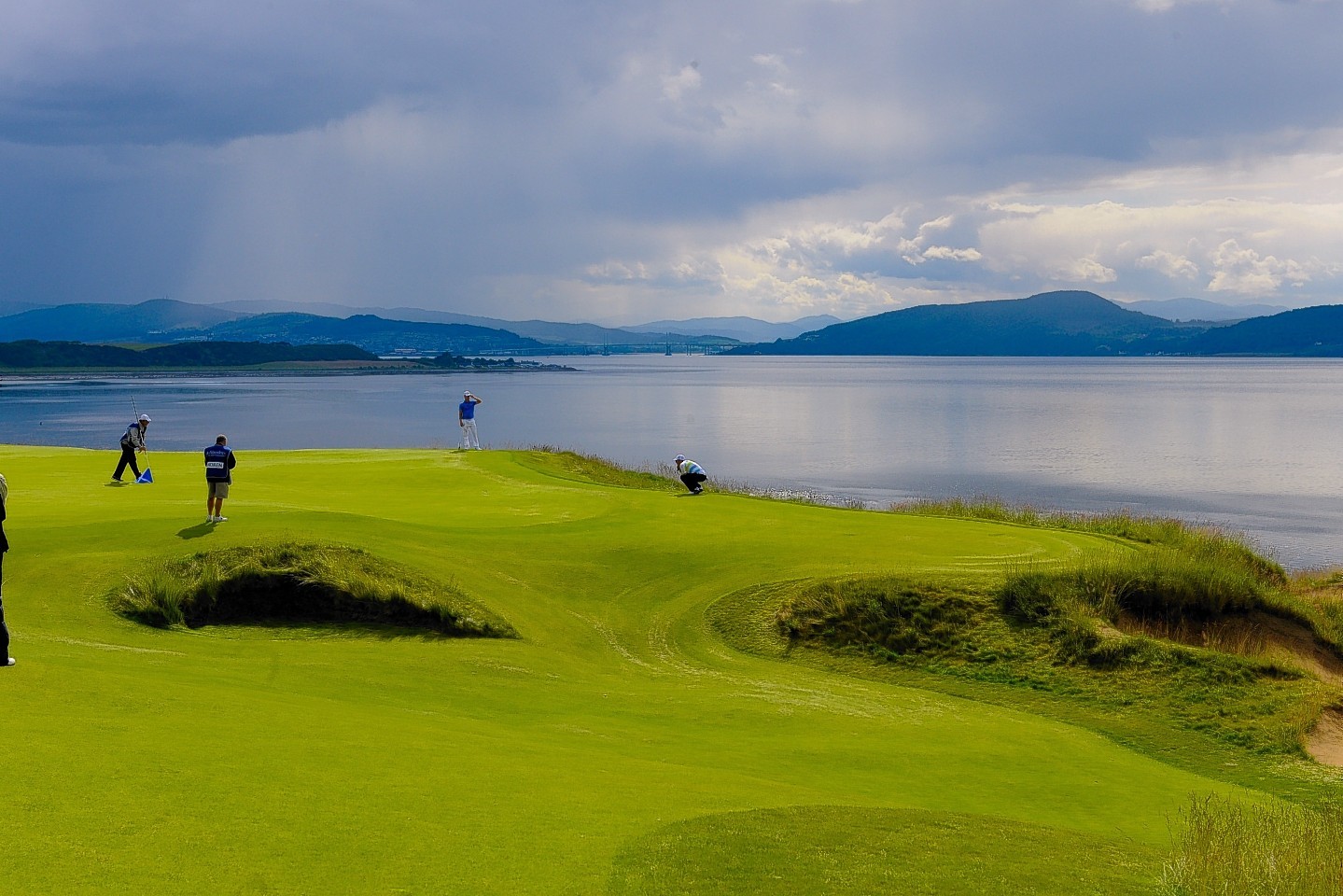 The return of the Scottish Open golf tournament to Inverness is expected to generate millions of pounds for the Highlands' economy.
More than 180,000 spectators enjoyed the first three editions of the Aberdeen Asset Management (AAM) Scottish Open at Castle Stuart, held from 2011 to 2013.
As many as 70,000 more are getting ready to descend on the course to see international golf stars battle it out at this year's event, which runs from Thursday July 7 to Sunday July 10.
A study by Highland and Islands Enterprise (HIE) after the 2011 Open showed 51,340 people attended the main event and a pre-tournament pro-am.
It is estimated that year's competition contributed more than £5million to the Scottish economy, including £3.8million for the Inverness and Nairn area and a further £370,000 spent elsewhere in the Highlands and Islands.
The tournaments in 2012 and 2013 were bigger, so will almost certainly have had a greater economic impact.
HIE's 2011 figures include not just the money generated directly by spectators but also by the players and their families, staff, suppliers and the media.
They do not include potential spin-off benefits to the Highlands from the extensive publicity the event generates.
The 2013 competition at Castle Stuart broke new ground by being the first regular European Tour event to be shown live on a major US TV network.
More than 50 broadcasters cover the annual event, meaning a potential global TV audience of around 400million households.
Robert Gordon, head of European tour tickets and Scottish Open commercial director, said the worldwide exposure was the biggest benefit of all, thanks to people in countries such as US, Canada, Australia, Japan "seeing an amazing location and then wanting to go there".
Ticket sales for this year's tournament are going well and there are still opportunities for local companies to get involved, he added.
Henrik Stenson, Phil Mickelson, Graeme McDowell, Lee Westwood and Inverness-born Russell Knox are among the stars taking part in 2016.
This year's action again starts with a pro-am, where corporate clients play alongside professionals in what is billed as an ideal way to showcase the region as a place for doing business.
AAM chief executive Martin Gilbert said: "The Aberdeen asset Management Scottish Open is not just a great sporting event, it has a proven track record of benefiting the local economy.
"With the competition being broadcast live around the world, including in the US, it is a great advert for Scotland and in particular our golf courses."