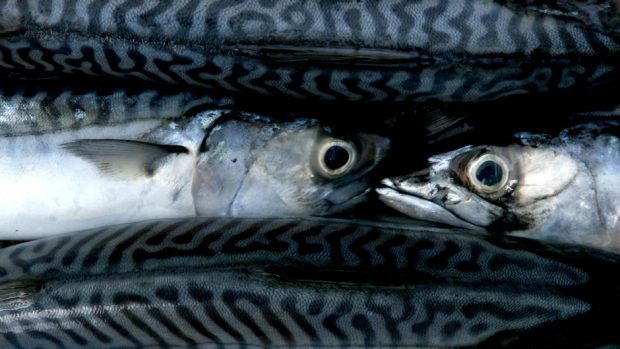 Scottish pelagic fishers have appointed their own chief scientific officer in a move aimed at plugging a knowledge gap and boosting conservation.
Steven Mackinson is the man they hired to spearhead fishing boat-based research they hope will contribute to a greater understanding of key stocks, leading in turn to better fisheries management.
The Scottish Pelagic Fishermen's Association (SPFA), the representative body for Scotland's mackerel and herring fishers, announced the appointment yesterday.
It said the recruitment of Mr Mackinson reflected an "innovative new approach to fisheries management where fishing vessels will play a significant role in collecting and disseminating scientific information on fish stocks".
SPFA chief executive Ian Gatt added: "In the current difficult financial climate, there is often a shortfall in information from marine scientific surveys carried out by national governments.
"With this in mind, we decided that we should contribute to this process by appointing our own scientist to aid in the provision of key fisheries data.
"The scope of the activities of our fishing boats and the wide sea area they cover offers the ideal platform for collecting marine data on a much more comprehensive scale than would otherwise be possible."
He added: "This new scientific appointment further supports the commitment shown by our fishermen for a sustainable future."
Mr Mackinson – whose new role is supported by the SPFA, Scottish Government and Scottish Fishermen's Trust – has joined SPFA from the Centre for Environment, Fisheries and Aquaculture Science, where he was a senior fisheries scientist.
A specialist in marine ecosystems and fisheries, he will drive forward scientific studies of economically vital pelagic fish stocks such as mackerel, herring and blue whiting.
Information collected by Mr Mackinson, including catch and other data gathered by Scottish pelagic boats, will be fed into the formal scientific international stock assessment process used to advise policymakers on annual quota limits and other management measures.
As well as catch data, pelagic vessels will also be used as the platform to gather an array of information by other means, including acoustic surveys and egg surveys.
Mr Mackinson, whose postgraduate studies were focused on herring and how fishermen's knowledge can contribute to scientific stock assessments, said: "I'm delighted to be joining the SPFA at an exciting time for our pelagic fisheries. Stocks are generally healthy and consumer demand is growing.
"From my work in the past, I know that fishermen can play a crucial role in helping obtain valuable data that can be used to ensure informed decision-making on fisheries management."