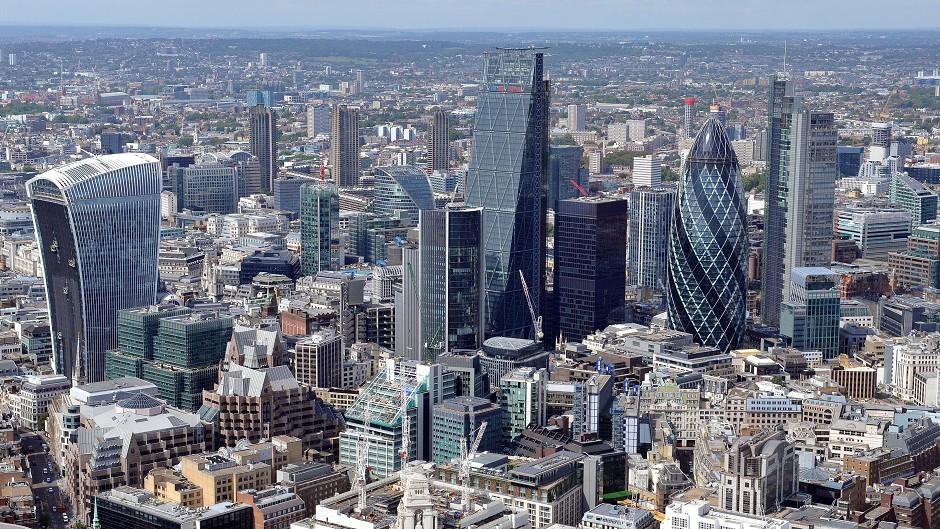 The Scottish Government has held talks with London-based financial services companies to entice them to send staff north of the border following Brexit, an MP said yesterday.
Ian Blackford, SNP MP for Ross, Skye and Lochaber, said the prospect of financial services companies' employees flocking to Scotland was "very real" if the country can stay in the European Union.
Former investment banker Mr Blackford said retaining access to the single market would give Scottish-based firms an advantage, as they would be able to continue selling services across the EU without local licences, known as "passporting".
Mr Blackford, who used to head up of Deutsche Bank's equity operations in Scotland and the Netherlands, said: "A lot of institutions are having to think about how they can access the single market. If we can stay in Europe then we are in a very enviable place for financial services companies to relocate to."
He said the Scottish Government and development agencies had spoken to people from "a number of companies" in the last few days and that Holyrood was "serious" about accommodating them.
Mr Blackford said companies would initially be drawn to Scotland's financial services stronghold, namely Edinburgh, but that a plan could be put in place to help the rest of the country benefit from their arrival.
Iain Anderson, the London-based executive chairman of communications agency Cicero Group, said single market access and the ability to "passport" products across Europe was a key consideration for financial services firms.
Mr Anderson said: "The big question will be whether or not Scotland is able to gain single market access as part of negotiations with Brussels. It is also all about talent pools that are in place"
Barry O'Neill, investment director at Aberdeen-based financial planner Carbon, said the industry was thriving in Scotland and that the idea of relocating from London had some merit.
Mr O'Neill said: "We have skilled people in Scotland. A lot of people have lost their jobs at RBS, for example, so if people did decide to move to Edinburgh or the central belt they'd be well placed to pick them up.
"As for attracting these companies to Aberdeen, a lot depends on the local council and its ability to make the city attractive. There is a heap of empty office space here now – we have more capacity than ever before."
Stewart Nicol, chief executive of Inverness Chamber of Commerce, said: "We are going to have to work through a lot of uncertainty created by Brexit and that will create opportunities for business as we reshape how we trade globally. I think opportunities will arise from that.
"In terms of financial services, that industry is at Scotland's core in many ways so there's no reason why we could not attract more firms here. I would welcome that as an opportunity to develop the Inverness and Highlands economies."
A Scottish Government spokesperson said: "Scotland already has a world class financial services sector and clearly there would be potentially huge advantages to the industry and our economy as a whole in terms of jobs and investment if we secure our EU status and position in the single market."