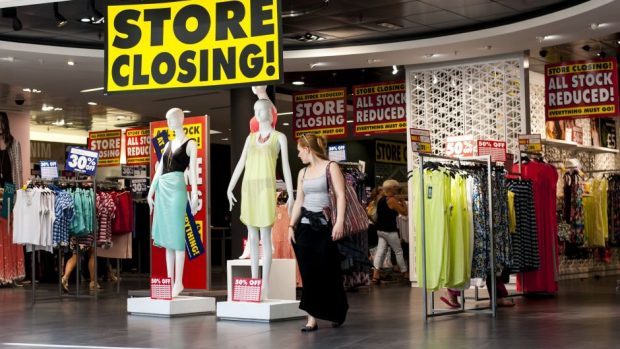 One of Aberdeen's best-loved department stores will close its doors for the final time tomorrow.
Staff at BHS will bring down the shutters on more than 40 years of trading at the Union Street shop, which was once the chain's biggest UK branch.
Almost half of the remaining 33 workers are understood to have found other jobs, though others face an uncertain future after the business went into administration in April.
One senior staff member, who did not wish to be named, said yesterday it was an emotional time for staff and long-term customers alike.
"A lot of our older customers are very upset," she said – as a handful picked over what remains of the heavily-discounted stock.
"We have had to deal with some crying and all that stuff".
The closure date for the store – one of the last to remain open – was disclosed to workers last week.
Only one floor of the store remains open, with taped-off escalators and large empty areas telling the story of its imminent demise.
Some items are being sold for as little as 10% of the original price and bargain hunters were out in force over the weekend.
Among customers emerging with armfuls of cut-price goods, sadness for the staff was tinged with anger at former owner Sir Philip Green.
Elizabeth Gilroy, who said she had shopped at BHS for around 45 years, said she wanted to give Sir Philip a piece of her mind.
"How can he go home and put his head on the pillow knowing these people have worked for him for years? It makes my blood boil," she said.
"If I saw him I would punch him on the nose.
"They have got to get the pensions sorted out. It makes my blood boil."
The retail tycoon's knighthood will be reviewed after he was dubbed the "unacceptable face of capitalism" by MPs for plundering his former company at the expense of thousands of workers and pensioners.
Administrators Duff & Phelps expect to close the last store by August 20 – with 11,000 jobs lost altogether.