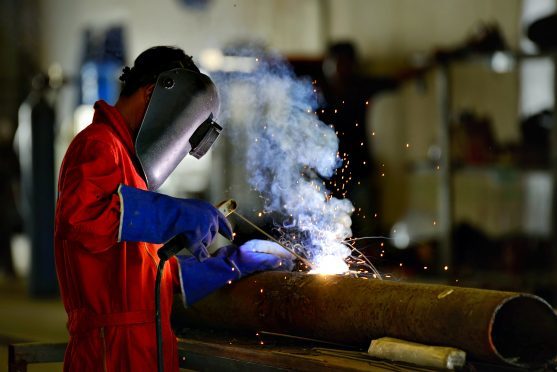 Recruiters are "casting their net widely throughout Scotland and the UK" to meet high demand for skilled workers for major long-term construction projects in the Highlands.
One recruitment firm with offices in Inverness yesterday said that, with unemployment in the area low, it was searching nationwide for suitable candidates for positions on developments from Caithness to Campbeltown.
Hays say demand for skills is high across all sectors of industry, but is mainly being driven by a number of large, lengthy construction projects requiring high numbers of qualified civil engineers, architects, quantity surveyors and site managers.
The company cited the SSE Caithness Moray project, the reinforcement of the electricity network in the north of Scotland, as a prime example of the projects that will will require skilled engineers and construction workers up until 2018. Other major works the area include the dualling of the A9,  new schools being built and the upgrading of a distillery.
The £1.3bn Caithness Moray project, which will provide the capacity needed to cope with significant new generation from renewable energy projects in the north, represents the largest investment in the area's electricity network since the 1950s.  The upgrading involves installation of a subsea cable capable of carrying up to 1,645MW of electricity between Caithness and Moray, along with associated reinforcement of the existing onshore network.
Keith Mason, Hays director for the north of Scotland, said: "Caithness Moray is a massive investment of £1.3billion. But we also have underway the dualling of the A9 between Perth and Inverness, and a large project for The Macallan whisky, which is upgrading its distillery and building a world class visitor centre. There are also three new community high schools being built in Campbeltown, Oban and Lerwick.
"The challenge is finding sufficient skilled candidates to meet the demand, as unemployment is already very low in the Inverness area."
According to Hays, other sectors with skills shortages include technology, accountancy and finance and office support.
Young people remaining in the Central Belt and further afield after moving from the Highlands and Islands to study have over many years presented employers in the area with challenges in recruiting skilled workers.
However, Mr Mason added:  "We do have some 'returners' – people who come back to Inverness because they know they can enjoy a much better quality of lifestyle.
"There are plenty of opportunities, both in the public and private sectors in Inverness and the wider Highlands and Islands areas, for both entry level trainees or experienced professionals seeking their next challenge."
Hays say that the ongoing demand for skilled workers has seen revenue at its Inverness office almost double for the second year running, with an increase of 46%.  The company, which also has offices in Aberdeen, Dundee, Edinburgh and Glasgow, employs  eight full-time consultants at its base in the Highland capital and is planning to recruit additional specialist staff.
Meanwhile, another leading recruitment firm in the north, Orion Group, has announced an exclusive agreement with fabrication and manufacturing company Forsyth's to supply labour to its recently acquired fabrication yard in Caithness and other projects.
Forsyth's, based in  Rothes, Moray, stepped in to acquire the Caithness Fabrication yard after previous owners, Enterprise Engineering Service Limited (EESL), entered administration last month.
Forsyth's operations director Neil Grant said: "We are excited to be working in the Caithness region and with a number of long term projects in the pipeline, Orion were the ideal company to assist in finding the right people to work for us as we establish our new yard."
Orion has been appointed to recruit a general manager and workshop foreman, along with multiple positions in electrical project engineering, pipefitting, plating and coded welding.
Orion operations manager Gary Watt said: "Forsyth's approached Orion Group to support its work as they establish themselves in the north, thanks to our unrivalled knowledge and expertise that we bring in recruiting staff to support a range of projects in the energy and engineering professions.
"We're delighted to be partnering with them to support their work across Caithness, which will be a welcome jobs boost for the region."