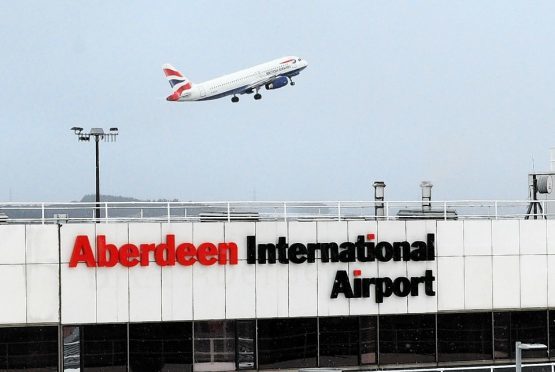 Hotels in Aberdeen could be hit with a "tourism tax" to generate cash to rejuvenate the city.
The Labour-led administration has unveiled a series of proposals to raise more money for the Granite City, centred around getting more devolved tax powers from the Scottish Government.
Finance bosses are also calling for control over air passenger duty which they say could fund a new multi-million pound rail link between Aberdeen International Airport and the city.
And the administration also want increased powers over business rates.
But last night rival politicians dismissed the proposals as "fag packet tax powers", while raising fears that any levy could hit the struggling hotel industry further.
Finance convener Willie Young last night pledged to put pressure on Holyrood ministers to hand over control of cash-raising powers to councils if the administration is re-elected at next year's local government elections.
He said: "Aberdeen's economy is unique and we need the powers, including the ability to raise our own monies, in order to tailor for the city the kind of measures required to keep us at the sharp end of business which is where we need to be.
"The Labour-led administration believes this is what the people of Aberdeen want, and we are willing to put our money where our mouth is by making it a central theme of our manifesto for next year's local government elections."
Under the proposals, hotels would hand over a fixed amount for each room that they rent, which would then be used to regenerate the Granite City.
If devolved, air passenger duty would be used to fund a long-awaited rail line between the airport, in Dyce, to the heart of the city.
Mr Young has said it was "only fair" the city reaps the rewards of having one of the country's three major airports on its doorstep.
The tourism tax proposals were broadly supported by Visit Aberdeenshire's chief executive Steve Harris.
He said: "We are very lucky in Aberdeen and Aberdeenshire to have great support from the public and private sectors, but few are as fortunate as us. And even now, with public funding under constant pressure, we must seek sources of funding that are sustainable.
"I therefore applaud attempts to have powers devolved that would lead to a sustainable source of funding for tourism promotion in our region. A levy of some description is the only realistic way forward."
But Mike Edwards, director of the Mariner Hotel and chairman of Hospitality Training in Aberdeen, said the city would have to "think carefully" before introducing a tourist tax.
He said: "The one silver lining for the oil price collapse is that hoteliers are having to deal with is that there has been a super resurgence in the tourist industry this summer due to super rates being offered.
"We have to be very careful in setting up anything which could see costs or rates rise for hotels as the industry is only starting to recover."
And opposition councillors claimed the administration's proposals as "utterly ridiculous".
SNP finance spokesman Graham Dickson said: "The 'tourism tax' could potentially raise a lot of money, but the industry is really suffering and this could really damage hotels that are struggling.
"Their plans around air passenger duty remain utterly ridiculous.
"The plans, which they have been discussing for a number of months, are poorly thought out, they have not provided any detail.
"Frankly, they have drawn up a wish list of powers they would like devolved, it's not a sensible way to go about this – it's tax powers written on the back of a fag packet."
A Scottish Government spokesman said it had a "strong record of investment" in the north-east, including the City Region Deal and AWPR.
He added: "The Scottish Government supports the decentralisation of power and during the last parliament passed legislation giving communities across Scotland a stronger voice in the decisions that matter to them."
Just like Rome, Florence, Barcelona and Prague
Under the proposals, Labour believe they could generate millions to improve Aberdeen.
Finance boss Willie Young pledged that money from the "tourist tax" – which would be similar to the levies in place in Rome, Florence, Barcelona and Prague – would be used to attract more visitors.
"If we were given this, all the money would be ring-fenced for culture to encourage more visitors to come to the city.
"We'd work with Visit Aberdeenshire and ensure all the money stays in the city.
"We think with this power, the city could take in £2million a year."
Similarly, the Labour-led administration have plans for what cash from airport passenger duty would be used for.
Mr Young said: "If the SNP is serious about devolution it should give the money from airport passenger duty to Aberdeen.
"If we get this money we will ring-fence it for infrastructure around the airport.
"We could use it to get a rail link to the airport and the Aberdeen Exhibition and Conference Centre.
"The links could cost around £100million, we think this tax would raise £20million a year, but we'd borrow after one year and repay from the tax in future years.
"This money is already being paid but not kept in Aberdeen, it would not cost anyone any more."