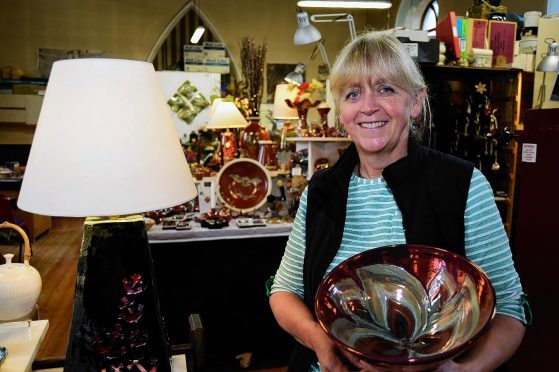 Each week, we ask small businesses key questions.
Here we speak to Fiona Duckett, owner of Watergaw Ceramics in Whitehills, near Banff
How and why did you start in business?
I first sat on a potter's wheel in the early 1990s on a course at George Young's in St Andrews. I had always been creative – knitting, sewing, crochet etc., but when I threw my first pot I was hooked.
At art college, I stumbled on lustre glazes and couldn't believe it was possible to get such shimmering colours on clay. I knew it was the direction I wanted to go in.
How did you get to where you are today?
By working for other potters and then going to art college – Duncan of Jordanstone in Dundee, followed by Gray's School of Art in Aberdeen – to do an honours degree in design and then a masters in art and design.
I established Watergaw Ceramics in a tiny studio in Aberdeen in 2000, creating my own range of lustre pieces.
Two years later, I moved into the old Methodist Church in Whitehills to open my own shop and workshop. I am still there today.
When you are making in glaze lustre you are said to be chasing the rainbow – Watergaw is ancient Scots for a partial or incomplete rainbow.
Who helped you?
My late friend and mentor, Anne Lightwood, encouraged me to go to art college. Business Gateway in Aberdeen helped in my first year of business and it's reassuring to have the Federation of Small Business's wealth of knowledge at the end of a phone.
I've recently been involved with Banffshire Coast Tourism Partnership, which has helped raise my profile with visitors to the area, and North East Open Studios has really helped to spread the word.
I also wouldn't be where I am today without the help of my husband and fellow potter, Brian Cook Shand.
What has been your biggest mistake?
In life or in my pottery? In the pottery, I've over-fired kilns and forgotten things I should have remembered. In life, now how does that Frank Sinatra song go – "regrets, I've had a few; but then again, too few to mention".
What is your greatest achievement?
Living a lifestyle choice before it was recognised – in other words, creating Watergaw Ceramics and seeing it grow into the business it is today.
If you were in power in government, what would you change?
The way creative people are treated.
What do you still hope to achieve?
I create my own glazes and I am still experimenting to get a dark purple and dark green lustre, but getting some fabulous golds and coppers in the meantime.
What do you do to relax?
I sing with Deveron Singers, a local choir, on a Wednesday. Occasionally, I ride pillion on one of my husband's many motorbikes and I do enjoy holidays in the sun.
What are you currently reading, listening to or glued to on the TV?
I am enjoying the new series of Poldark and I listen to the radio in the pottery – it helps me to know what time of the day it is.
What do you waste your money on?
Quality local food and fine wine, but I don't consider it a waste.
How would your friends describe you?
Loyal and generous.
What would your enemies say about you?
My main enemy is the time eater and I have no idea what he/she would say about me. I wish time didn't disappear each day the way it does.
What do you drive and dream of driving?
I currently drive a Renault Twingo Dynamique that we lovingly refer to as my Porsche as its engine is in the boot and it has a wee turbo, which makes it great fun to drive. A Porsche Boxter Spyder might be fun.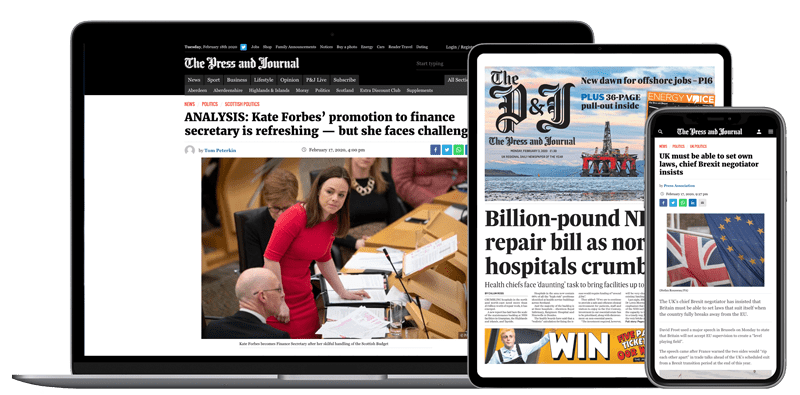 Help support quality local journalism … become a digital subscriber to The Press and Journal
For as little as £5.99 a month you can access all of our content, including Premium articles.
Subscribe