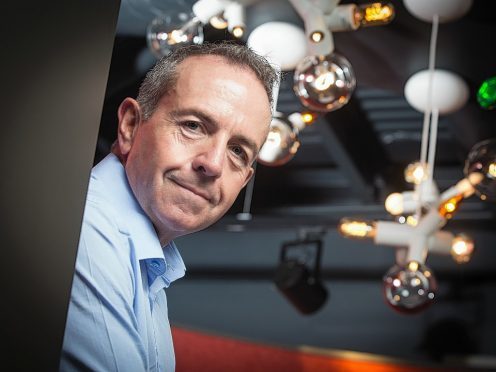 A programme designed to help north-east entrepreneurs fast-track the growth of their businesses has announced two strategic partnerships to support company start-ups.
Scottish law firm Burness Paull and Aberdeen software developer Pinnacle will provide advice and support to participants in Elevator's Accelerator programme, as well as financially bolstering the scheme.
The firms join Elevator's existing partners – KPMG and PR agency Big Partnership – both of whom formed successful working relationships with Elevator earlier this year.
Elevator's Accelerator Programmes, first launched in 2015, are for ambitious early-stage business owners and teams seeking to improve their business offering, growth and investment potential at an accelerated rate.
Prospective candidates, known as "founders", of the fourth 12-week programme will be announced in coming weeks. More than 50 people took part in the most recent application process which involved a two-day "boot camp" featuring series of team building and pitching activities at Elevator's Centre for Entrepreneurship in Aberdeen.
The Accelerator programme covers different entrepreneurial themes each week from business models and goal setting, identifying new markets and opportunities to intellectual property, scale, growth and exit strategy. During their time on the programme, the founders test, research, develop, launch and refine their product or service-led business to become market and investor ready. A showcase attended by partners, customers and potential investors will take place at the end of the 12 weeks.
Gary McEwan, chief executive of Elevator, said that the new partnerships with Burness Paull and Pinnacle would further enhance the experience for founders.
He said: "The people who participate in our Accelerator programmes are at varying stages of business from research, proof of concept, launch or existing business owners – they often need an intensive look at their business to help them realise their goal. During the 12-week programme, we challenge them, their goals, their plans and their business ideas, while at the same time supporting their aspirations for scale and growth, teaching entrepreneurial disciplines and best practice for business growth.
"We are extremely fortunate to have the added support of thought leaders and established businesses functioning as mentors and partners who are willing to impart their knowledge and experience through a series of inspiring talks, workshops, practical help, and valuable financial backing. We are very much looking forward to starting work with Burness Paull and Pinnacle, both of whom complement our growing team of partners and provide support, knowledge and experience to the founders."
One of Scotland's leading commercial law firms, Burness Paull's core sector areas include property and infrastructure, corporate Scotland, financial and oil and gas. In addition to handling work for Scottish domestic clients, the firm's growing international portfolio has seen it work with clients in more than 60 countries.
Callum Sinclair, Burness Paull partner and head of technology,said: "We are truly excited and energised by our appointment as an Elevator partner. Technology is a key focus sector for Burness Paull, and tech and process innovation increasingly pervades the work we do with clients – indeed everything we do as a business. Our full service, tech-focussed legal offering, our passionate involvement with the communities in which we work, and our spirit of agile 'intrapreneurship' are a perfect fit with Elevator's vision and values."
Pinnacle is a software development house specialising in augmented and virtual reality solutions and a graduate of the Accelerator programme.
Kenny Steele, managing director said: "Pinnacle was fortunate to be participants of the first cohort of the Elevator's Accelerator programme – the business advice and opportunities we received really helped us adapt our business and grow.
"Because we have gone through this we are in a unique position to understand what the Founders are going through, how daunting it can be and how, with support and advice, their dreams can fly. We are very excited to join the partnership team and look forward to helping the founders develop and succeed."
Elevator created the UK's first Centre for Entrepreneurship at its HQ in Bridge of Don, Aberdeen where the delivery of Business Gateway is combined with an open access public facility and business accelerator.
Latest figures released by Business Gateway Aberdeen City and Shire showed that in the 12 months up to April 2016, Elevator helped 1,276 people to start their business through Business Gateway services, 27% more than the 1,000 target set for the area. As a result, the number of new business starts-ups in Grampian and Tayside rose to its highest on record, breaking all targets and out-performing other regions in the rest of Scotland.
Of those, 555 (43%) were in Aberdeen city, while 721 (57%) were started in the Shire. The figures show that more than half of those starting a new business (51%) were women, while almost 6% were started by people who had been made redundant from the oil and gas industry.