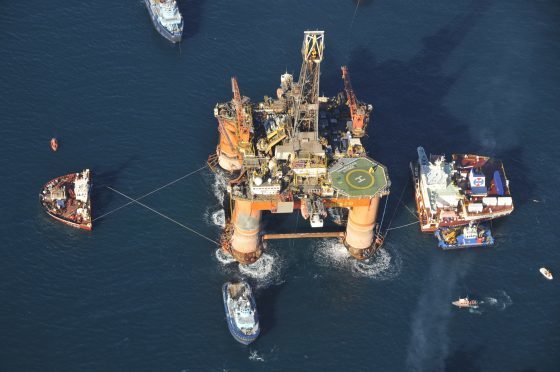 The oil rig that crashed into the Outer Hebrides is believed to have run up a bill of "at least" £38m.
The 17,600-tonne Transocean Winner is due to resume her voyage to a a Turkish scrapyard tomorrow after being floated on to the deck of a heavy lift ship last week.
But the Goverment official who has overseen the operation says the bill will be "considerable" with some of the tugs involved – let alone the massive heavy lift ship Hawk – costing around £60,000-a-day.