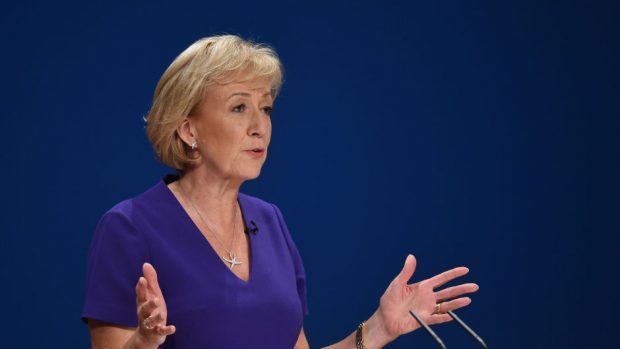 Trade in Scotch whisky – the UK's biggest food and drink export – grew by 3.1% during the first half of the year, fuelled by booming demand in India where exports have risen by a record 41%, new figures show.
Environment Secretary Andrea Leadsom announced the figures during a visit to the Glenmorangie bottling plant in Livingston, as part of the Brexiteer's first visit to Scotland since she took up the role under Prime Minister Theresa May following her failed leadership bid.
There were 533million bottles of Scotch shipped overseas in the first half of the year, up from 517million in the first half of 2015.
The UK government recently highlighted India as an export market in its UK Food and Drink International Action Plan, which sets out an aspiration to gain £349million in food and drink export wins there over the next five years.
Ms Leadsom said: "The Scotch whisky industry is a powerful example on the significant global opportunities out there for our food and drink businesses.
"It accounts for nearly one-quarter of all our food and drink exports each year – a true powerhouse of our food and farming industry which generates over £100billion a year and employs one in eight people.
"International trade is at the heart of our economy and our food and drink industry has a crucial role to play. That is why we have launched our ambitious plan to boost our exports by £3billion over the next five years."
Julie Hesketh-Laird, deputy chief executive of the Scotch Whisky Association (SWA), said the meeting with Ms Leadsom, whose portfolio includes food and rural affairs, was "worthwhile and timely, including our discussion on the opportunities and challenges of Brexit for Scotch Whisky".
She added: "Scotch is a British success story – the single biggest net contributor to the UK trade balance in goods – but there is more we can do to grow exports in collaboration with Defra and other sectors.
"We welcomed the chance to talk about the importance of continued moves towards a fairer and competitive excise duty regime in the UK. Looking overseas, we would like to see new free trade deals which provide a boost to Scotch in a range of markets, including India, where further growth is being held back by the 150% import tariff."
Trade Minister Lord Price, who also visited Scotland yesterday to meet business leaders at Scottish Development International (SDI), said: "Scotland has always had a global outlook, with over 60% of its exports going outside the EU, and burgeoning relationships with growing markets like Thailand.
"There are big opportunities out there for Scottish businesses, not just in areas like whisky where Scotland is known throughout the world, but also in new sectors like renewable energy and life sciences. As we develop new trading relationships, I want to ensure all the UK nations have a voice at the heart of our discussions so we can build on our proud trading history to create jobs and prosperity."
Ms Leadsom also met farmers union NFU Scotland (NFUS) for the first time. The meeting, which was helped at the union's headquarters in Edinburgh, was described as "positive" and "constructive".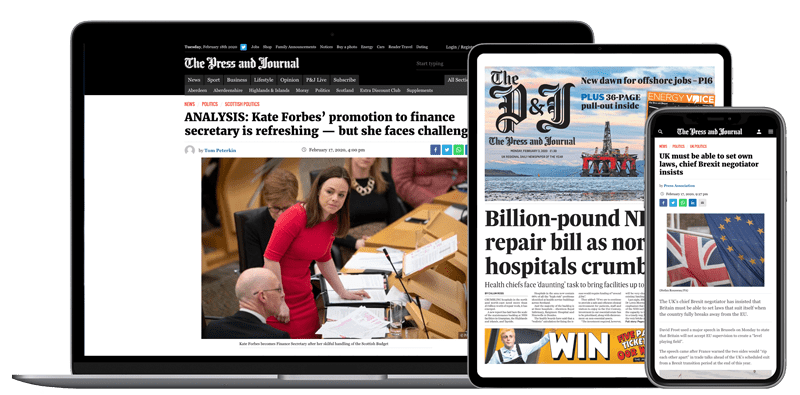 Help support quality local journalism … become a digital subscriber to The Press and Journal
For as little as £5.99 a month you can access all of our content, including Premium articles.
Subscribe