A loans business backed by Sir Richard Branson will launch an "entrepreneur hub" in Aberdeen next week after lending £25,000 to a local firm.
Virgin StartUp (VSU), part of Sir Richard's Virgin Group, has begun offering loans to new businesses in Scotland after running the service in England for nearly three years.
The company's Virgin Money bank branch on Union Street will become the home of the entrepreneur hub, offering co-working space as well as networking and mentorship support for the bank's entrepreneurs, startups and business advisors.
VSU, a not-for-profit company that provide government-backed startup loans to new businesses, has backed Aberdeen-based Gillian Poskit with a £25,000 loan for her eco-friendly residential and commercial bin cleaning service, Bin Bath.
In addition to loans, VSU entrepreneurs are matched with mentors and business advisors to help guide startups through their infancy years. The loans are backed by the government funded Start Up Loans Company.
The launch of the scheme in Scotland is designed to support some of the 20,000+ business which startup every year across the country.
Sir Richard said: "I'm delighted the first Virgin StartUp Scottish businesses have now received funding. Scotland has always been a place close to my heart – my wife Joan is a proud Glaswegian and my parents are from Edinburgh. I know Scotland is a place where new businesses can thrive, which is why I hope more follow suit and the funding, mentoring and business advice on offer through Virgin StartUp for Scottish entrepreneurs will act as a springboard for new businesses for many years to come."
Economy secretary Keith Brown said: "The Scottish Government recognises the key role of entrepreneurial activity in delivering sustainable economic growth and we are committed to raising aspiration towards enterprise and facilitating the growth of entrepreneurial businesses. Virgin StartUp is a great example of this. Our vision for Scotland is of a world-leading entrepreneurial and innovative nation – a CAN DO place for business."
Ms Poskit, said: "I have always had an entrepreneurial spirit and have had numerous light-hearted, fleeting conversations with friends and family about what my 'thing' could be. And it turns out, it's cleaning wheelie bins! It was by chance I was introduced to the VSU loans, and on every level it fits with my values. I have a strong moral code – I lead with the heart and do the right thing based on these morals and I want Bin Bath to remain true to these ethics and I feel Virgin is a company with similar values."
The hub will launch in Aberdeen on 1 December.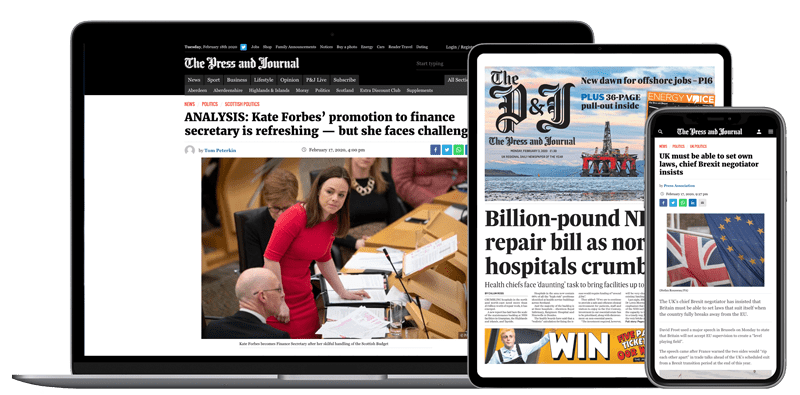 Help support quality local journalism … become a digital subscriber to The Press and Journal
For as little as £5.99 a month you can access all of our content, including Premium articles.
Subscribe