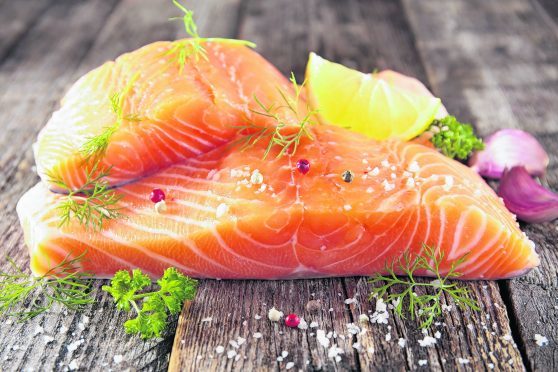 The Scottish Salmon Company (SSC) has suffered a plunge into the red after biological challenges such as sea-lice caused an "unprecedented" level of fish deaths.
Reporting third quarter results yesterday, the firm said all of its harvesting sites were affected during the period, with "sub-optimal" mean weights reducing overall volumes.
It added: "These challenges have been prevalent across the industry and the impacts will continue into 2017.
"We have been proactively developing new and improved solutions to manage natural complications such as sea lice."
SSC, which employs more than 400 people at nearly 60 sites in the Hebrides and on the west coast, said third quarter operating costs rocketed to £26.6million, from £19.4million a year ago, due to the "exceptional mortalities".
The Edinburgh-based company added the increased costs hurt earnings – leaving it nursing pre-tax losses of £10.2million from continuing operations, compared with profits of £41,000 a year ago.
Revenue for the latest quarter totalled £25.1million, up from £18million previously, after harvested volumes rose by more than 300tonnes to 5,486tonnes.
Foreign-owned SCC said it had continued to progress its long-term growth strategy, commissioning a site at Maragay Mor on Benbecula during the quarter.
The new fish farm is forecast to contribute an additional 2,000tonnes of fish of fish to the firm's annual output of salmon.
An investment in extra well boats and a new preferred supplier contract for consumables are also expected to support SSC's growth plans.
Managing director Craig Anderson said: "This quarter has been challenging and, like many other operators in the sector, results have been impacted by biological issues.
"We have been working for some time to develop effective long term solutions to tackle these industry wide issues, such as the use of cleaner fish to combat sea-lice.
"In the shorter term, we are using a range of established best practice methods to manage the situation."
He added: "We remain focused on growing our business and developing our export markets to enable us to capitalise on the continued demand for premium Scottish salmon.
"Maragay Mor, our new site in the Hebrides has been commissioned and is an important element in delivering our strategy of long-term sustainable growth."