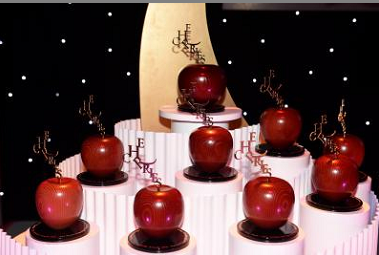 The campaign for the cHeRies Awards 2017, in association with Robert Gordon University's Aberdeen Business School and supported by Mattioli Woods, is now in full swing.
Entries are now open to find successes and examples of excellence in the fields of human resources, recruitment and training in the north east of Scotland.
The nine categories are:
Excellent HR Manager, sponsored by Activpayroll
Exemplary Employer of Choice, sponsored by CMS Cameron Mckenna
Extraordinary HR Initiative, sponsored by Nexen Petroleum UK
Fantastic HR Advisor
Finders Keepers Recruitment & Retention
Outstanding HR Director, sponsored by Amec Foster Wheeler
The Blossoming Award, sponsored by Robert Gordon University Aberdeen Business School
Tremendous Training & Development, sponsored by Petrofac
The Top Cherry for Outstanding Contribution, sponsored by Mattioli Woods
Professor Elizabeth Gammie, head of Aberdeen Business School at RGU said:"Aberdeen Business School is delighted to sponsor the cHeRries Awards in 2016. We firmly believe that excellence in HR is crucial in the achievement of organisational strategic priorities."
Alison Sellar, chief executive of Activpayroll, said: "Working closely with HR professionals, we recognise the vital role they play within an organisation and understand their direct influence on business performance. We are delighted to continue to support HR excellence in the north-east of Scotland."
Kevin Higgins, vice president, HR, Petrofac, said: "Petrofac has always been hugely committed to the personal development, technical training and career support of our highly skilled employees."
Ray Riddoch, managing director of Nexen Petroleum UK said: "There are so many great ideas and work being put into practice by our HR personnel and these awards are not only a great opportunity to reward our people but to also celebrate innovation and creativity and share this success with the wider industry."
Mattioli Woods, said: "Our continued support of the cHeRies confirms our commitment to this impressive concept. Supporting the ambitions, creativity and success of a wide range of businesses across the north-east of Scotland is something to be celebrated".
CMS said: "2017 is a big year for the cHeRries as it celebrates its 10th awards, and CMS is delighted to be able to continue our support. The awards represent a unique opportunity in the North East for HR teams and individuals to be recognised for the important role they have, which can otherwise be hidden behind the scenes."
Amec Foster Wheeler, said: "As a company which invests in its people and develops their full potential, we always look to the cHeRries for examples of collaboration and innovation so we can learn from and celebrate the many examples of HR excellence across the north-east."
Submissions for the awards' nine categories are welcome until 6 February.
The main event, the cHeRies Awards 2017 take place Thursday 1 June at the Aberdeen Exhibition and Conference Centre.
To enter the cHeRies Awards 2017 visit: www.cherriesawards.com
There is more to the event than the categories and this year the Press and Journal has signed up further sponsors to take the event to the next level.
PBDevco, owner of Soul on Union Street, is sponsoring a wee tipple for all at tables on the night, was well as the cHeRies 2017 awards after party at Soul Casino.
Paul Clarkson, operations director, said: "PBDevco are delighted to get involved with the 2017 cHeRies awards by hosting the finalist's cocktail party in Soul and sponsorship of the awards/after party event by Soul Casino.
"PBDevco in 2016 celebrated 30 years business Aberdeen and look forward to helping an event that has recognised all the tremendous HR professionals in the north-east of Scotland for the last 10 years.
"Congratulations to all nominated and we look forward to seeing the finalists in Soul for the finalist's cocktail party!"
Last year's event featured a shows-topping set by amazing singer song writer Sandi Thom. This year's entertainment – currently a secret – is being sponsored by Orion Group.
Steven Greig, regional director of Orion Group, said: "This is our second year supporting the Cherries and we are delighted again to be a co-sponsor in 2017. People are a fundamental part of our business and recognising the human resource talent across the north east is what these awards are all about."
Adding a little sweetness to the event is oil company Taqa, who has sponsored chocolate for the awards ceremony.
HR director Helen Stuart said: "Year after year some of the greatest achievements in the fields of human resources, recruitment and training in the north east of Scotland are heard at the cHeRries.
"During a challenging time in our sector and the region as a whole, it is even more important that we continue to recognise and celebrate the successes of the individuals and teams that are achieving great things, finding innovative solutions and often doing more with less."
Other sponsors for the cHeRies 2017 Awards include the Chartered Institute of Personnel and Development (CIPD), Polaris Learning, and Davidson Morris.
CIPD said: "The cHeRries Awards do a wonderful job in promoting and awarding the HR and OD industry in the north east of Scotland, and CIPD Scotland are delighted to be part of this.
Keith Adam of Polaris Learning, said: "We have been a sponsor of the cHeRries Awards since 2015 and we are pleased to be able to support awards which celebrate the work of HR and training specialists.
"Every year we are impressed with the quality of the finalists and along with our guests, we always have a great night",
DavidsonMorris said: "We are delighted to continue supporting the Cherries for a fifth year running in recognising HR excellence and the crucial contribution they make to business success both in Aberdeen and globally. We are very proud to work with these gifted teams and leading organisations.
"The Cherries are an excellent opportunity to recognise their hard work and dedication. We are proud to be a part of celebrating their success."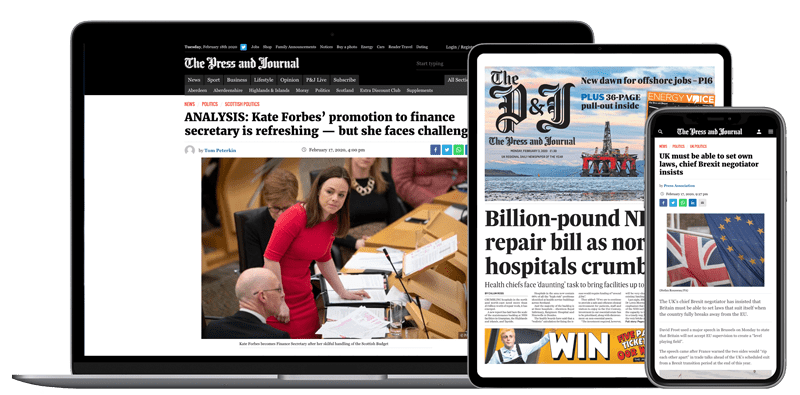 Help support quality local journalism … become a digital subscriber to The Press and Journal
For as little as £5.99 a month you can access all of our content, including Premium articles.
Subscribe