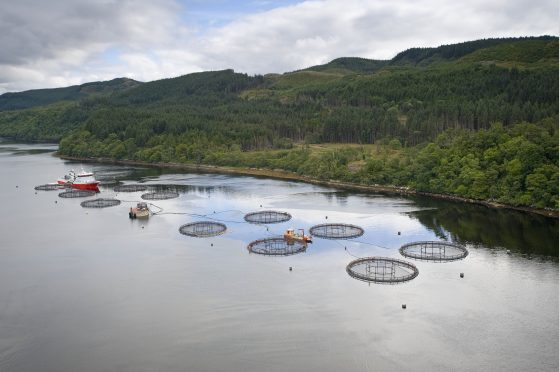 Scotland's salmon farming industry increased its capital spending by 16% to £63.1million during 2015, a new report says.
In its latest economic review, industry body the Scottish Salmon Producers Organisation (SSPO) highlights the investment as a vote of confidence in the sector.
The report also looks at pay, employment, training, local and national economic benefits and exports.
Hailing the findings, rural economy and connectivity cabinet secretary Fergus Ewing said they highlighted "the significant and growing contribution salmon farming makes to Scotland's rural economy".
Mr Ewing added: "That is why this government supports the industry's 2020 sustainable growth targets and why they are included in Scotland's National Marine Plan and the UK multi-annual plan for Aquaculture.
"Achieving those targets could be worth well over £2billion to the Scottish economy, supporting 10,000 jobs annually.
"Sustainable growth in the salmon farming sector brings a huge potential prize for Scotland and I am determined to help deliver on those ambitions."
SSPO chief executive Scott Landsburgh said: "The last few years have seen an increased confidence in salmon farming based on the quality of our fish, the international recognition of our standards of production and the investment in people, technology and innovation.
"This is an important boost to local and national economies, and I'm delighted that the results in this report continue to emphasise how important salmon farming is to Scotland's food industry and the wider economy."
SSPO's report says gross pay in the sector rose by 12% last year to £71million, with more than 90% of the total going to salmon farm workers in rural Scotland.
Wider economic benefits highlighted include more than 2,300 companies in the Highlands and islands doing business with salmon farming companies.
"From equipment suppliers to hotels, the total expenditure in the Highlands and Islands reached £147million," the organisation adds.
It also says the workforce has "reshaped" towards more full-time jobs and fewer seasonal and part-time positions, suggesting better long-term employment and career prospects.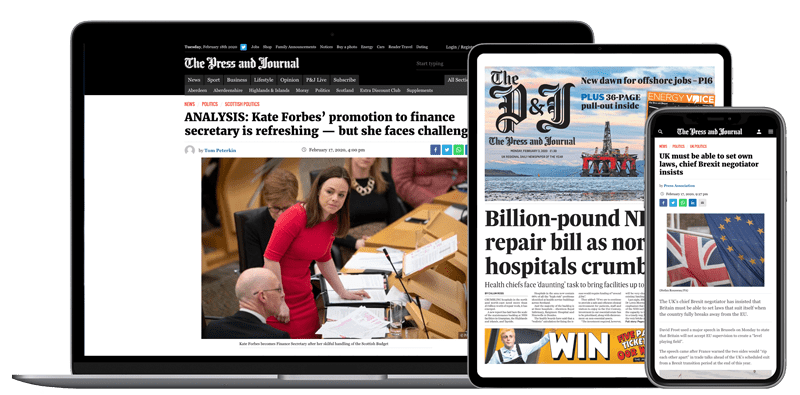 Help support quality local journalism … become a digital subscriber to The Press and Journal
For as little as £5.99 a month you can access all of our content, including Premium articles.
Subscribe