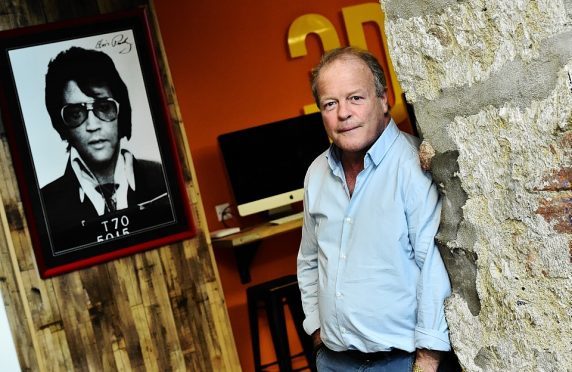 An Aberdeen media firm said it is "busier than ever" after being bought out of administration by a London-listed company led by former radio personality Bruno Brookes.
AVC, now known as AVC Immedia following the £200,000 acquisition, is producing virtual realisations for a range of clients and digital content products for football clubs as part of its strategy – but also believes there is a market for delivering bespoke radio programmes to the North Sea oil and gas industry despite the downturn.
Bespoke radio content is the core business of AIM-listed Immedia, which was founded by the former BBC Radio One presenter Mr Brookes in 2000.
Last month the company revealed it had signed a three-year deal with retail chain JD Sports and also delivers branded in-store music and marketing channels for the Subway sandwich franchise across the UK and several European countries.
Mr Brookes said he has known AVC's managing director Spencer Buchan and admired his business for years. When AVC faced a double whammy of an onerous lease at its old offices and a sudden slide in the oil price which hit its clients, the crisis led to an opportunity to join forces with Immedia.
Speaking at the firm's new offices in the lovingly refurbished Grandholm Mills where the famous Crombie coat was once made, Mr Brookes said the deal was important for his firm which added AVC's 23 staff to the 32 working at his firm's radio studio complex and offices in Berkshire.
"We had very similar principles from the start," he said.
"Immedia is mainly known for audio but it has touched on video and visuals for years.
"Immediately I thought surely the there must be a fantastic opportunity to create radio stations for the oil and gas industry here in Aberdeen."
He added: "The biggest opportunity for AVC Immedia is that next year we will be in a place where we can introduce all of the services that are provided here in Aberdeen to all our clients worldwide.
"Ordinarily AVC wouldn't have been in the spaces where Immedia are. On the flipside of that, AVC are in places that the Immedia side of the businesses wouldn't have been."
Mr Buchan said the Aberdeen business has had a "fantastic start" since the deal took place in September.
He said: "There was nothing ever broken here. The order book was always very healthy.
"It was the historic issues we had unfortunately.
"We are busier now that we ever have been."
For his part, Mr Buchan is pleased about becoming part of a bigger group compared to rather than a business owner.
"For me personally it is about decluttering my life and accepting that whatever the goal was has been replaced by a different goal.
"It is about happiness. If you are happy in your working life it will bring you success and success will bring you happiness.
"That is what I have learned the hard way. The dream now is to be happy.
"Everything else will come."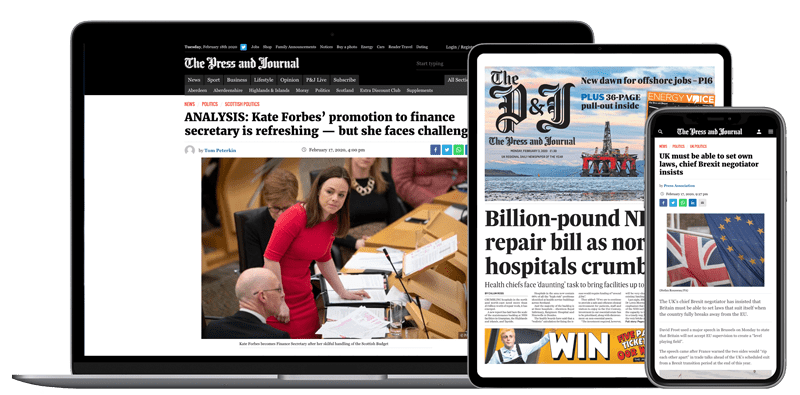 Help support quality local journalism … become a digital subscriber to The Press and Journal
For as little as £5.99 a month you can access all of our content, including Premium articles.
Subscribe