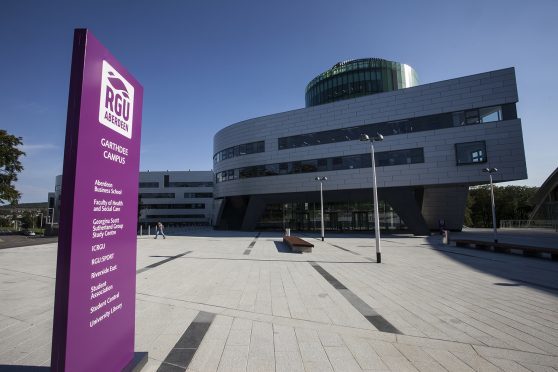 Robert Gordon University's (RGU) Aberdeen Business School's MBA programme has been ranked as one of the top in the world for energy.
Find MBA has ranked Aberdeen Business School (ABS) seventh in the top 10 for energy and natural resources 2017 shortlist.
Find MBA ranks business schools around the world by industry focus or functional area and the top 10 lists consider employment data, concentrations and other factors to help future MBA students find some of the best business schools for careers in various industries and functions.
ABS offers an MBA programme which consists of Master of Business Administration, MBA oil and gas management.
Ian Broadbent, acting MBA director at Aberdeen Business School, said: "We strive to offer one of the best MBA programmes. Our goal on the MBA is to help students realise their aspiration, build career capital and to be a positive force for society and the industries we serve. We do this by providing an education grounded in practice, building competencies and behaviours, and having industry play a leading role in the degree.
"The MBA programme is accredited by AMBA, the premier MBA industry body, and this assures the degree is of direct relevance to the real world of business as well as meeting the highest international standards.
"There is no doubt we have excellent students studying different learning modes from across the globe. We have over 40 companies directly involved with the degree and help hundreds more each year. We work hard to ensure our degree is industry ready and this is recognised by employers."
RGU's MBA programme courses are delivered through flexible study options of full-time, part-time and distance learning, with students from as far afield as Alaska and New Zealand to London and Glasgow having undertaken and completed an MBA through RGU via online distance learning.