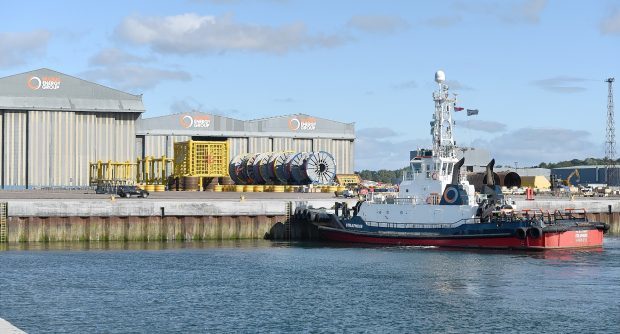 Development agency Highlands and Islands Enterprise is being sued for £25million amid allegations it breached state aid regulations.
Yesterday, the organisation said it was defending its position "robustly" in a Court of Session case in which it has been accused by a Highland company of "unlawful" conduct in awarding millions of pounds to another local business.
The case centres on HIE's use of public money in supporting Inverness-based Global Energy Group's acquisition and redevelopment of Nigg yard, on the Cromarty Firth, in Easter Ross.
It was raised by LC Management Services (Scotland) Ltd, which was involved in one of two rival bids for the virtually dormant oil fabrication yard when Global bought it for an undisclosed sum in October 2011.
Global, which has gone on to transform the site, now named Nigg Energy Park, and carry our a major quay development, is not accused of any wrong-doing  in accepting the funding.
The company received several tranches of funding from HIE and other public bodies from 2011, which it is claimed amounted to more that is permitted under the European Commission's limits for state aid.
The legal action comes at a time when HIE is at the centre of a political row over Scottish Goverment plans to axe its board, replacing it with a Scotland-wide one overseeing the activities of enterprise and skills agencies.
It is alleged in the case that HIE breached European law on state aids, which prevent public subsidies from distorting markets.  The organisation, it has been claimed, failed to take account of the cumulative benefit to Global from the funding.
Awards from HIE for Nigg ranged from £1.844million in October 2011 to assist with the development of the energy park, to £6,532,226 for quayside construction in May 2014.
Funding totalling more than £1.5million was also provided by Highland Council, the Scottish Funding Council and Skills Development Scotland in 2012.
It is alleged the total public funding was more than 11.25million euros (£9.4million), which was one of the European Commission's thresholds for state aid.  Any figure above that level required permission from the commission, which, it is claimed HIE did not seek.
It is also claimed HIE was aware of the risk of breaching the regulations and considered making a special case to Europe, but decided against that.
The continuing legal action was first raised in the Court of Session a year ago.
Yesterday a spokesman for HIE said: "We are defending our position robustly.
"In the meantime it would be inappropriate to comment on a specific case while court proceedings are ongoing."
Wendy Clark, owner of LC Management Services did not respond to a request to comment on the legal action.
Global Energy Group said it would be inappropriate for them to discuss a court action that did not directly involve the company.
No comment has been made by the Scottish Government, who are also defendants in the action.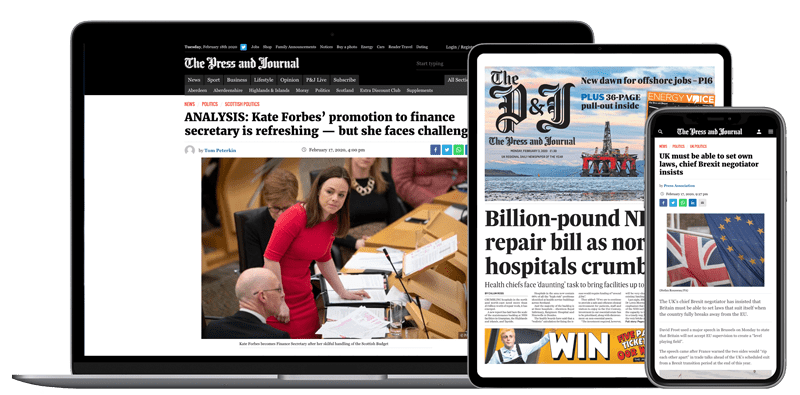 Help support quality local journalism … become a digital subscriber to The Press and Journal
For as little as £5.99 a month you can access all of our content, including Premium articles.
Subscribe