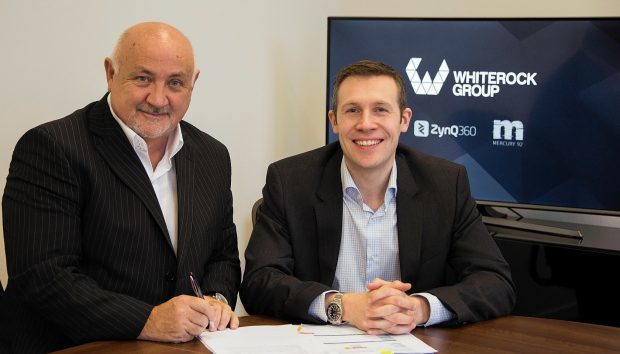 Private-equity firm Maven Capital Partners said yesterday it had invested £1.1million in Aberdeen-based technology company Whiterock Group.
The funding boost allows Whiterock to accelerate the roll-out of its proprietary software, while also helping it deliver a strong new business pipeline.
Whiterock comprises two stand-alone businesses, ZynQ 360 and Mercury 92, which supply visualisation technologies for a wide range of clients.
The group's ZynQ 360 software creates a high-definition, 360-degree visual environment of assets and facilities, allowing clients to navigate every area of hard-to-access assets such as offshore platforms, refineries or government buildings via an easy-to-use web interface.
Mercury 92 specialises in 3D animations, creative design, virtual reality and 360° spherical photography and video.
The businesses currently employ 15 people but there are plans to double the workforce by the end of 2017, and the group recently relocated to larger premises in Leadside Road in readiness for expansion.
Whiterock managing director Brian Dillon said: "We are excited to be working with the Maven team.
"We have developed a really innovative service offering since the company's formation in 2014 and this transaction provides a great platform for the next phase of our development.
"The investment comes at a very exciting time for the business and will allow us to accelerate our growth plans."
Maven investment director Ewan MacKinnon added: "Whiterock's management team, led by Brian Dillion, has a proven track record in this market.
"Maven is committed to supporting dynamic UK businesses and Whiterock certainly fits that profile; it truly is at the cutting-edge of technology."