 Aberdeen City Council Leader Jenny Laing hailed an "exciting new chapter" for the north-east as she opened the London Stock Exchange to mark the local authority's pioneering bond issue.
The Labour councillor became the first Scottish council head to symbolically start the day's trading yesterday.
It is a privilege often handed to companies when their shares start trading, but she was given the opportunity in recognition of the council's unprecedented step.
Some £370million was raised for major projects in the Granite City when the bond was issued in November.
It was the first such foray into the capital markets by any local authority in Scotland and attracted better-than-expected interest.
The finance raised will be used to support a £1billion capital programme, which includes a new exhibition and conference centre, schools, homes and transport links.
Mrs Laing, who was joined by finance convener Willie Young and chief executive Angela Scott among others, called the bond "one of the most significant achievements in our council's history" and said it underlined a commitment to innovation.
She added: "The success of the bond, which was oversubscribed, is a reflection of the confidence investors have placed in Aberdeen City Council and Aberdeen as a whole.
"Everyone will be familiar with the economic pressures we have faced in the north-east of Scotland during a protracted downturn in the oil and gas industry, but we have a proud tradition of both innovation and resilience – two qualities which have come to the fore in recent years.
"The message is quite clear – Aberdeen is ready for an exciting new chapter.
"We are proud to be driving that forward during what undoubtedly are testing times for our region.
"For decades we have led from the front as Europe's oil capital and there is definitely a determination to continue forging a global reputation as a leader in the energy sector, now probably more than ever before.
"The issuing of the bond is an excellent example of the can-do attitude which is powering Aberdeen's transformation."
Nikhil Rathi, chief executive of London Stock Exchange plc, called the local authority a "trailblazer".
He added: "Becoming the first Scottish council to list a bond, Aberdeen City Council has taken the lead in accessing the capital markets to support Aberdeen's future growth and development."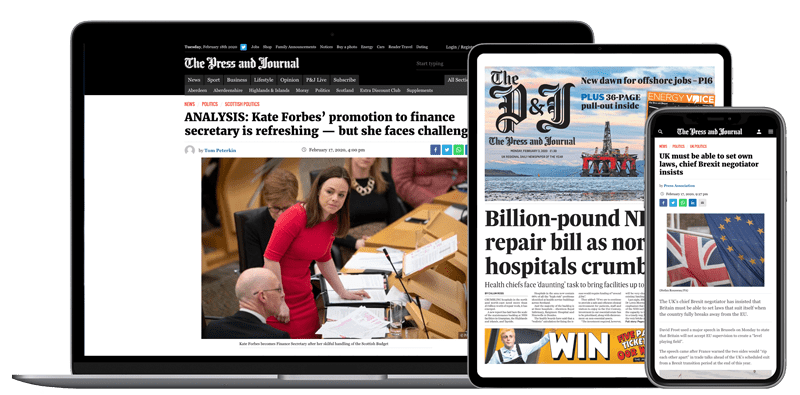 Help support quality local journalism … become a digital subscriber to The Press and Journal
For as little as £5.99 a month you can access all of our content, including Premium articles.
Subscribe