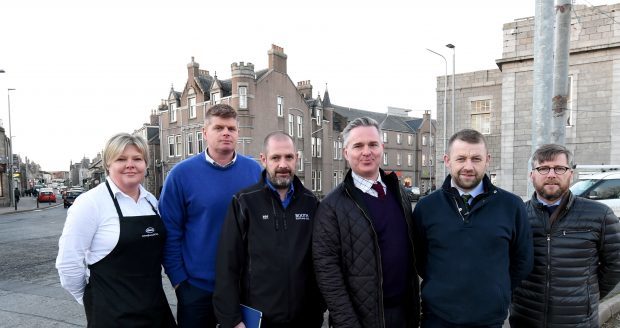 Business owners in a north-east town are preparing to launch a rebellion over the latest rates hike by Aberdeenshire Council which they claim will "strangle" the local economy.
Members of the Inverurie Business Association will meet next week to discuss the proposed increase, which comes amid the current downturn and would take effect on April 1.
Some traders have received draft increases, estimating 20-40% rises in rateable values, which would mean thousands of pounds of extra overheads.
Many of the town's shops have closed down, leading to a greater number of charity shops taking over empty premises.
Inverurie Conservative Councillor Colin Clark supports the rebellion and would like to see a freeze on business rates to give a boost to retailers.
He said: "Inverurie is ripe for becoming a destination town, it has still got some great independent shops, but this hike in rates is only going to strangle them out of business.
"People don't just want to come here and see charity shops.
"Aberdeenshire rates have gone down from £98 to £93million because businesses are moving out of the area – retailers and consumers are getting the short end of the stick.
Judy Whyte of Mitchell's Dairy is urging all the town's businesses to come along to the meeting on Tuesday and get involved.
She added: "Appealing against rates individually is a complex process, with strict timescales and procedures.
"So there is merit in working together collaboratively as a business community – taking specialist advice to lodge a collective appeal in due course."
Charities are exempt from paying business rates and Mrs Whyte believes this leads to them offering to pay higher rents, which, in turn, artificially inflates the rental values of the town.
Barry Gibb of Gibb's menswear is already feeling the pinch from importing European brands and feels this further escalation of costs would push him to the brink.
He said: "Footfall in Inverurie is down dramatically and it is having a big effect on us.
"If the rates rise, I would have to re-think keeping the shop open."
Anyone wishing to join the Inverurie Business Association should contact them on invbizco@gmail.com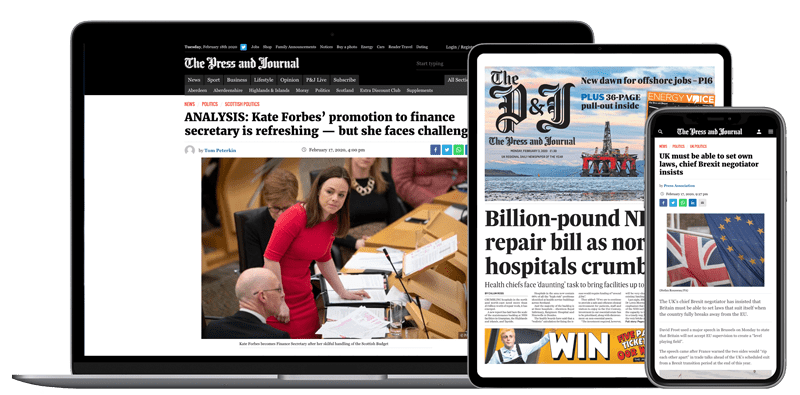 Help support quality local journalism … become a digital subscriber to The Press and Journal
For as little as £5.99 a month you can access all of our content, including Premium articles.
Subscribe