The cHeRies Awards 2017, in association with Robert Gordon University's Aberdeen Business School and supported by Mattioli Woods, is seeking entries for next year's event, now in its tenth year.
Entries are now open to find successes and examples of excellence in the fields of human resources, recruitment and training in the north east of Scotland.
One of the categories looks to celebrate the achievement in the field at the highest level.
The Outstanding HR Director category is seeking nominees who will be the most senior HR professional within their organisation, operating at or near to board level.
This category will recognise the HR director who has consistently made an outstanding contribution to business strategy in the last 12 months.
Nominees will be able to demonstrate meeting business objectives and therefore adding quantifiable value to the business and the value that their function has made on the organisation's performance.
Laura Simpson, head of HR & OD at Aberdeenshire Council hoisted the trophy at the cHeRies Awards 2016.
She said: "It was a real honour and privilege to be nominated for the award and I was so delighted to actually win, especially in light of all the amazing people currently working in HR who inspire folk and push the boundaries.
"It really boosted the moral of our HR & OD team and certainly raised our profile.
"I also had the added bonus of meeting some great people during the process and that network has been maintained and strengthened.
"All in all a truly fantastic experience and I would encourage others to enter."
The category is sponsored by Amec Foster Wheeler, the international engineering services company for the global energy and related sectors.
Lesley Birse, the firm's global oil, gas and chemicals, HR director, said: "Amec Foster Wheeler is again delighted to be a sponsor of this year's cHeRries Awards.
"As a company which invests in its people and develops their full potential, we always look to the cHeRries for examples of collaboration and innovation so we can learn from and celebrate the many examples of HR excellence across the north-east."
Entrants are urged to sign up now to win recognition at the cHeRies Awards 2017.
Other categories include:
Exemplary Employer of Choice, sponsored by CMS Cameron Mckenna
Extraordinary HR Initiative, sponsored by Nexen Petroleum UK
Excellent HR Manager category, sponsored by Activpayroll
The Blossoming Award, sponsored by Robert Gordon University Aberdeen Business School
Tremendous Training & Development, sponsored by Petrofac
Fantastic HR Advisor
Finders Keepers Recruitment & Retention
The Top Cherry for Outstanding Contribution, sponsored by Mattioli Woods
Submissions for the awards' categories are welcome until 6 February.
The main event, the cHeRies Awards 2017 take place Thursday 1 June at the Aberdeen Exhibition and Conference Centre.
To enter the cHeRies Awards 2017 visit: www.cherriesawards.com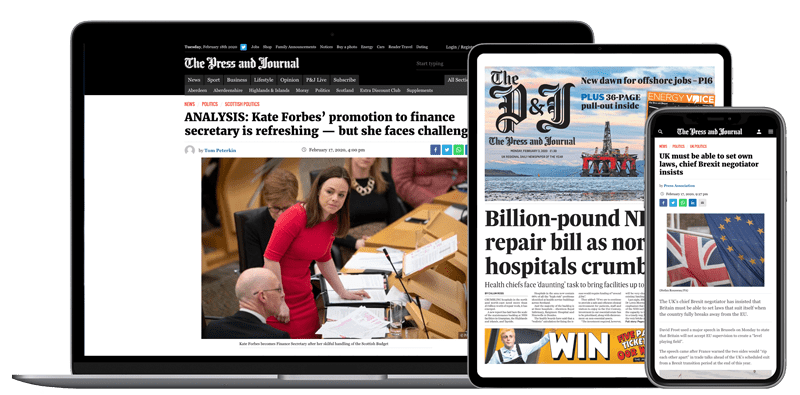 Help support quality local journalism … become a digital subscriber to The Press and Journal
For as little as £5.99 a month you can access all of our content, including Premium articles.
Subscribe