A Scottish firm is flying high after supplying specialist parts for the next generation of space-going communications satellites.
Rubberatkins, an Aberdeen based rubber moulding firm, provided key components for part of a planned new mobile phone network circling nearly 500 miles above the Earth's surface.
Elon Musk's Space-X project provided the reusable rocket to deliver the payload into low orbit.
The Tesla founder and Pay Pal entrepreneur's plans to dominate the space race faced a major setback when one of his craft exploded during refuelling at Cape Canaveral last September.
But the firm celebrated a successful launch and return of the second stage rocket to Earth on Saturday.
Rubberatkins, which has been delivering specialised moulded products since 1988, manufactured specialist elastomeric diaphragms used in the propellant tanks for Iridium's 10 satellites.
The diaphragms are responsible for separating the propellant, hydrazine, from pressurised gas.
Nick Atkins, MD of Rubberatkins, said: "It is exciting and rather cool to think that a component we manufactured here in Aberdeen is now in orbit above us.
"It is a great compliment for Rubberatkins employees to have been selected as a supplier for such an important satellite component based on our outstanding technical capa-bilities and quality."
The satellite network will eventually form part of a communications "constellation" providing global coverage.
The 10 that were delivered on Saturday will be tested in low orbit before being moved to a current generation device before taking over responsibility.
The old devices will be deorbited once the new network is in place.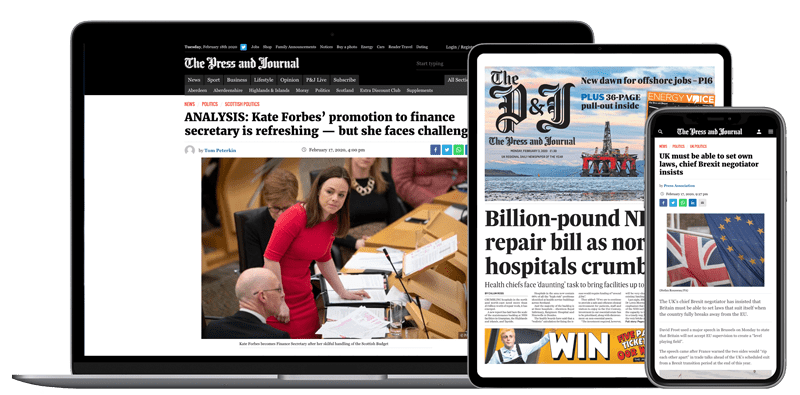 Help support quality local journalism … become a digital subscriber to The Press and Journal
For as little as £5.99 a month you can access all of our content, including Premium articles.
Subscribe