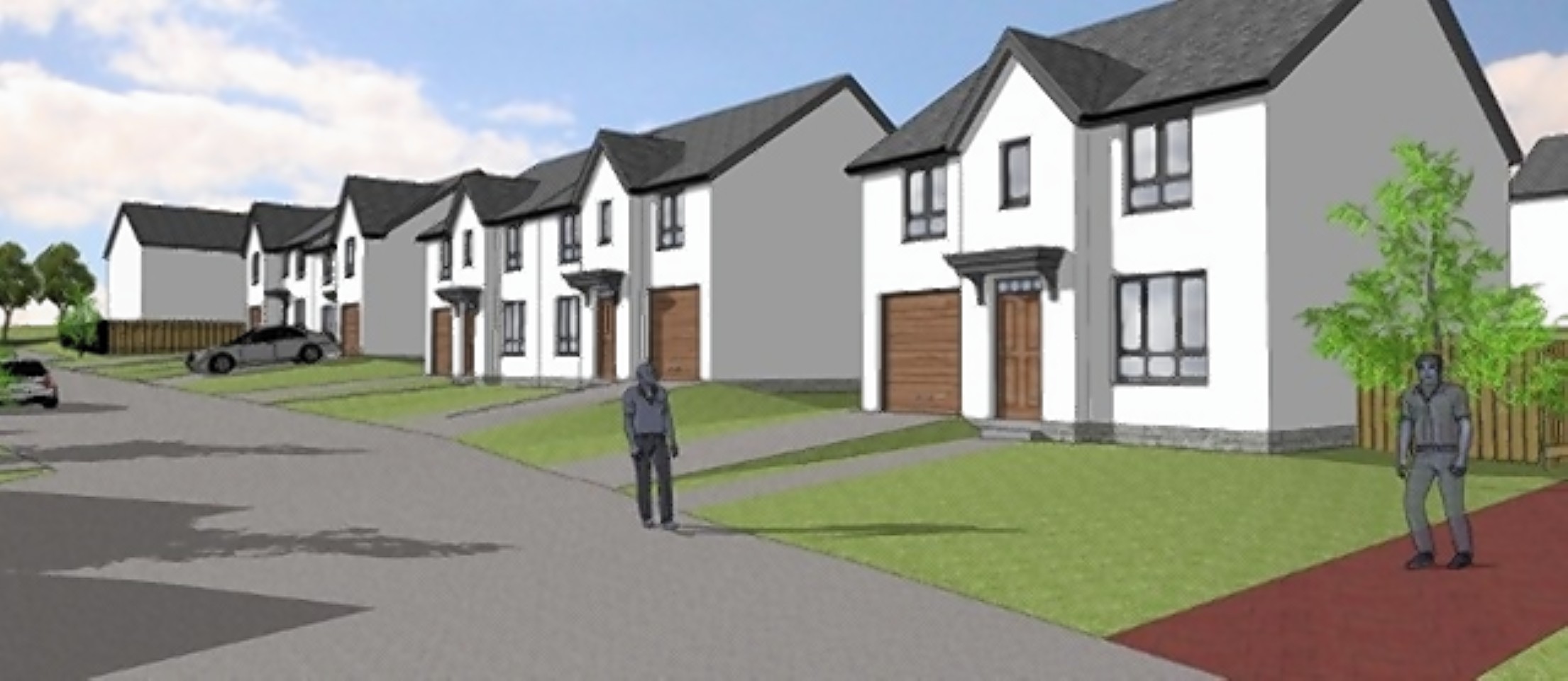 Housebuilding rivals announced plans for more than 900 new homes across the north and north-east yesterday.
Barratt Homes said it was to open a total of five new sites in the region for in excess of 600 houses, while Kirkwood Homes, based at Sauchen in Aberdeenshire, plans to acquire six new sites for more than 300 homes during 2017 as it expands its operations to the Highlands and Dundee.
New developments to be launched by Barratt in early 2017 include King's Seat, Parkhill View and Allan Park, all in Aberdeen city and shire.
Barratt said these and two other projects – in Aberdeenshire and Inverness – would underpin more than 1,900 existing jobs.
The Scottish arm of parent Barratt Developments built more than 400 homes across the country during the year to June 30, 2016.
Douglas McLeod, regional managing Director for Barratt Developments in Scotland, said: "Demand for good quality homes in desirable locations is still high across the north of Scotland, and our ambitions for the year ahead are a reflection of our confidence in the housing market.
"We're seeing strong interest across the property spectrum, ranging from first-time buyers interested in our starter homes to older homeowners looking to downsize. We'll continue to build homes which meet these varied demands."
Kirkwood's expansion is supported by a £20million credit facility from Bank of Scotland.
The family-owned firm, turning over £41.6million a year, will use the funding to develop new sites worth a total of £77million.
It is targeting the mainstream market with two, three and four-bedroomed properties aimed at first-time buyers and those looking to move up the property ladder.
The company's plans for Inverness and Dundee are forecast to create 40 and 80 jobs in the two cities respectively.
Construction has already started on two sites at Slackbuie and Essich Road in Inverness, with these expected to deliver 75 homes over the next two years.
Kirkwood managing director Colin Crombie said: "There's a strong demand for quality homes in good locations, and we've been careful to invest in sites with great potential.
"The funding has taken the company to the next level, allowing us to increase our total number of sites to 14.
"We have ambitious plans in the north and 2017 will see a 20% year-on-year growth on our number of housing units constructed."