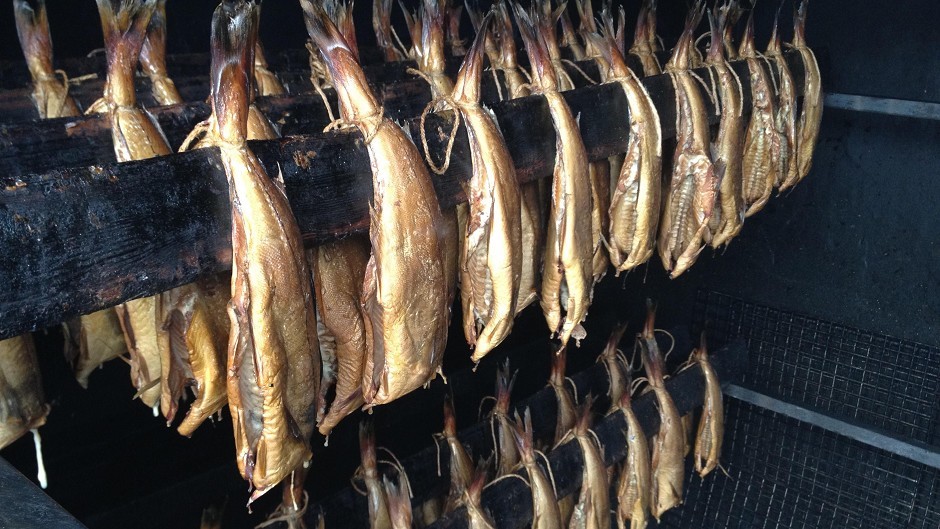 A north-east SNP MP has warned post-Brexit trade deals may spell the end for valuable legal protection for the famous Arbroath Smokie.
Mike Weir fears the traditional delicacy could lose the Protected Geographic Indication (PGI) status it has held since March 2004.
It means the name can only be used to describe haddock smoked in the traditional way within a five-mile radius of Arbroath.
Other Scottish produce enjoying either PGI or Protected Designation of Origin (PDO) status, protecting it from imposters, includes Stornoway Black Pudding, Shetland Lamb, Orkney Beef, Orkney Lamb, Scottish Farmed Salmon, Scottish Wild Salmon, Scotch Lamb, Scotch Beef, Native Shetland Wool, Teviotdale Cheese and Bonchester Cheese.
PGI, PDO and another scheme, Traditional Speciality Guaranteed, were introduced throughout the European Union in 1993 to provide different levels and types of protection
Mr Weir, whose Angus constituency is home to the Arbroath Smokie, is worried celebrated Scottish products may lose their legal protection after the UK quits the EU.
He said: "No one else can sell smoked fish and claim it as an Arbroath Smokie.
"This protection is throughout the 28 countries within the EU and is also included in any trade negotiations the EU enters into.
"This, ultimately, gives the smokie protection throughout the world.
"If we leave the EU, the UK would have to try and get that protection into every single trade deal it does around the world."
The MP added: "Food and drink is one of our booming trade industries.
"It relies upon the protection granted by the EU. If we leave, we lose these."
Mr Weir said he had already seen the local fishing industry decline over the past few decades.
"There is a real danger they will destroy the remaining fishing heritage in the town," he said.
The Arbroath Smokie
The Arbroath Smokie is a salted haddock cured over a smoke kiln known as a barrel.
Smoking time varies from 45 to 90 minutes, depending on the wind conditions, size of fish and wood quality
They are traditionally tied at the tail in pairs while they are being smoked.
Purists say the only way to properly appreciate the taste is to eat them straight off the barrel.
It is believed they were first invented in Auchmithie, a tiny fishing village near Arbroath.
The idea is thought to originate from the 16th century, when fishermen going through the remains of a burned-down cottage found fish which had been smoked in the fire.
Protected Geographic Indication (PGI) status is only open to products which are produced or processed or prepared within the geographic area and have a reputation, features or certain qualities attributable to that area.
Arbroath Smokies were the first fish in the UK to carry the PGI logo.