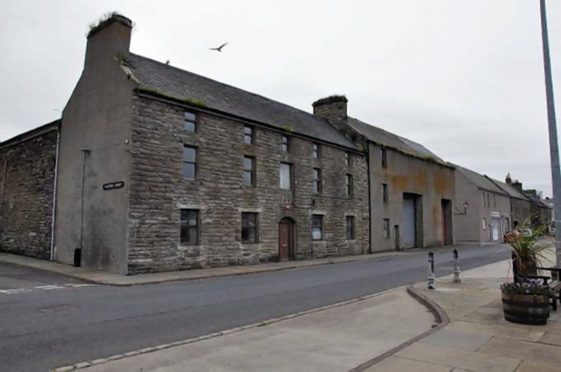 Historic buildings at Wick harbour have been sold to be used as a base for the Beatrice windfarm.
The long-abandoned buildings in the town's Lower Pultneytown are to be brought back into use by Beatrice Offshore Windfarm Ltd (Bowl) as a operations and maintenance base for the offshore development.
The buildings have been owned by Highland Council since 2002 and the authority has been considering options for the site ever since.
Councillor Roger Saxon, chairman of the Caithness committee, said: "I am delighted that a section of the Harbour Quay is to be developed as an integral part of the Beatrice offshore windfarm development.
These buildings once played a vital role in the industrial heritage of Wick Harbour, it is great news they can be redeveloped to service the modern industry of renewable energy in the north of Scotland.
"This site is an excellent example of why a strategic long term approach needs to be adopted when dealing with historically important buildings particularly within a conservation area.
"It has taken many years to get to this stage but this sale secures these buildings for the next 25 years and beyond."
Peter Campbell, SSE's project manager, said: "The buildings that Bowl plan to renovate are part of the original harbour area planned by Thomas Telford and are a symbol of Wick's industrial and maritime past.
"We are really pleased that we are able to utilise them and help continue that legacy through our £10million investment in the area."
Work on the base is due to begin this month and will be completed in 2018.
The Beatrice project will eventually see 84 turbines installed eight miles off the coast of Caithness.
The Wick base will be retained throughout the windfarm's 25-year lifespan.