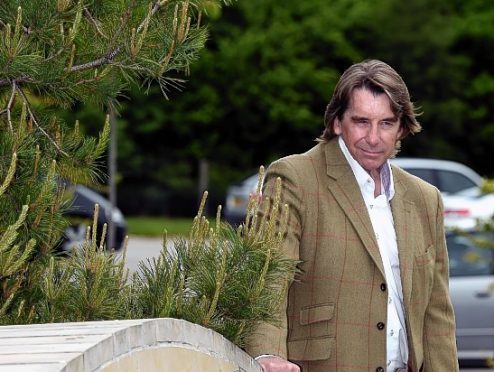 A Moray businessman has vowed to defend his company after the taxman launched a legal bid to have it wound up.
Mike Ramsay, managing director of Scotland Electronics (International) Ltd (SEIL) branded a petition presented to the Court of Session on behalf of Her Majesty's Customs and Revenue (HMRC) "incompetent."
And he claimed £1.4million is in fact owed by HMRC to the Forres-based firm, which has designed equipment for the oil and gas, defence and aerospace sectors since 1995.
Mr Ramsay spoke out after notices about the legal action appeared in UK's official public record, The Gazette, and in the Press & Journal.
The notices said that, on February 2, a petition had been presented to the Court of Session by the Advocate General for Scotland on behalf of HMRC seeking the winding up of SEIL and the appointment of a liquidator.
Winding up petitions are applications put to the court by a creditor that believes a company is unable to pay a debt of more that £750. If the petition succeeds the company is put into liquidation as a way of enforcing payment of the debt.
Contacted this week by the Press & Journal, Mr Ramsay said:  "The petition is incompetent and is being defended.
"HMRC are due this company £1.4million."
It is the second time in less than six months that SEIL has faced a winding up petition after a similar legal move by business finance group Marketinvoice at the end of September.
SEIL counts Nasa and Formula One among its previous clients. In 2015, the firm announced £2m expansion plans, including a 15,000sq ft extension to its Nova House premises at Forres Enterprise Park.  Development agency Highlands and Islands Enterprise approved a £668,949 investment package to support the project.
David Oxley, HIE's acting director of business and sector development, described SEIL as a "significant contributor to the local economy and Moray's reputation in electronics and engineering."
He added: "As a valuable employer of skilled jobs for many years the company has played a big part in maintaining a highly skilled workforce in Moray."
Mr Oxley said if a liquidator was appointed, HIE would work with them to "achieve the best outcome for the company, its employees and the local economy. "
A spokesman for HMRC said the organisation did not comment on individual cases, for reasons of "taxpayer confidentiality."